Design Revolution
Design has the power of revolution. A simple object is transformed into both a beautiful work of art and an incredibly integral product.  No one knew that better than Enzo Mari and Bruno Munari, Italy's trailblazers of design.  Pioneering design with ingenuity and communication, Mari and Munari commanded the world stage of visuals for nearly a century and were key players of formidable design manufacturer Danese Milano.
Enzo Mari
Enzo Mari was an emphatic provocateur. Form was the inspiration for a personal manifesto that led his illustrious career as an industrial designer, writer and artist. Born in Novara in 1932, Mari lived most of his life in Milan, creating incredibly beautiful, amusing and useful objects.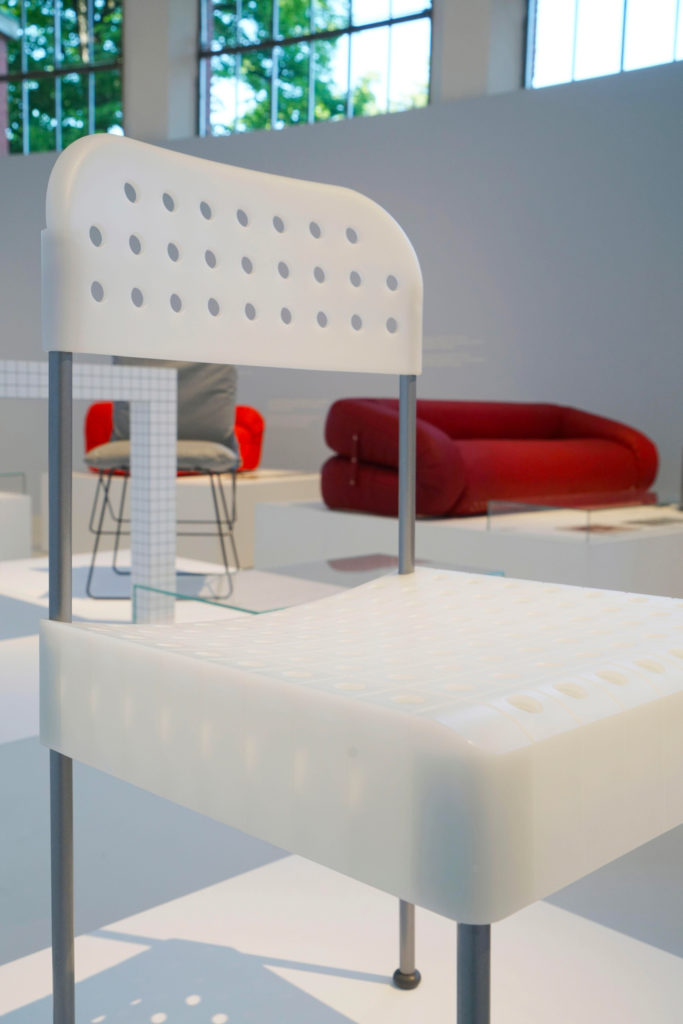 Graphics, painting, furniture and product design, there was no arena of visual art and design that he didn't impact. The post-modernist's emblematic style was minimal forms, well-thought material and clever color, fundamental to the history of Italian and world design.
Mari's designs were intended for function, and subsequently became some of the most coveted pieces for collectors. His most famous designs include the Sof Sof chair (1971), the Box chair (1971) and the Tonietta chair (1985), which has been mimicked for decades.
Bruno Munari
Munari was an original Futurist in every aspect- a painter, performer, designer, author and inventor. Born in Milan in 1907, Munari grew up in the Veneto countryside but by the mid-1920s, he returned to a post-war Milan where he worked in advertising and graphics with famed Futurist leader F. T. Marinetti.
Design, story-telling and humor were Munari's obsessions. He fully immersed himself in the world of the visual, and became Italy's post-modern Renaissance man, active in almost every important visual design moment of the 20th century- Futurism, Concrete Art, Abstract, Surrealism, Kinetism and more.  Munari's design heritage includes useful products like the mulitples Acona Biconbi lamp (1961), Cubo bar (1962) LINK TO ISSIMO PRODUCT "CUBO"; Falkland suspension lamp(1964) and the modular Abitacolo bed and shelving unit (1971) as well as the iconic Campari graphics.
Munari, like Mari, had a career that spanned nearly a century and pushed into the future, i.e. the 21st century.  In addition to design, he was a prolific author whose books inspire artists and designers, and  his children's books continue to transform education. More than a designer, Munari was an activator whose aesthetic and iconic visual style vaulted concepts and brands to the world stage.
Design and Danesi
Founded in 1957 by Bruno Danese and Jacqueline Vodoz, Danese Milano is one of, if not, the leader of Italian design whose manifesto states that its goal is to "bring art into everyday life" – something Danese continues to do.
In its founding decades and decades to follow, Mari and Munari, along with Angelo Mangiarotti and Achille Castiglioni were fundamental to Danese, bringing in experimentation in art and design of materials and technique to create products that became milestones in Danese's ever-growing catalog. These timeless "disruptive objects" are emblematic in the history of Italian design.