Something's brewing in Trieste
Capo, Nero, Deca Capo in B. Trieste is steeped in coffee culture. With its own coffee speak and a line up of historic coffee houses and innovative boutiques, Trieste is a caffeinated (or even deca) delight.
Ever since June 1717 when Emperor Charles VI declared the city a free imperial port, Trieste has been brewing with cafe culture. As one of the key ports of the Mediterranean, coffee was imported from around the world to Trieste's front door, and the city did its very best to satiate the Habsburgs and the ever growing Austro-Hungarian empire with the dark and bitter beverage. By the mid1800s, Trieste ran Europe's coffee trade and the city prospered. Lavish coffee houses were built and became meeting points from politicians and patricians to intellectuals and rebels. Coffee took on a life of its own as short shots evolved into milky confections. Coffee drinking was practically the official pastime, which has lasted to this day.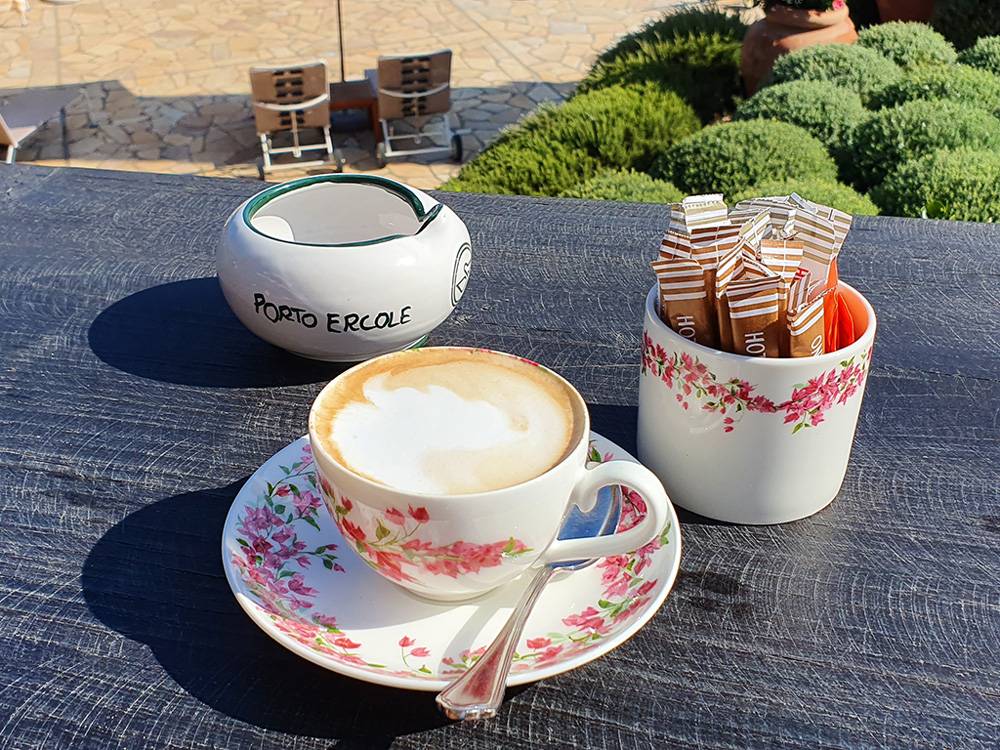 Un nero, per favore?
Coffee in 21st century Trieste dominates. The port city is home to historic coffee houses as well a third wave bars and niche boutiques where the brew is just as important as the bean. Supposedly, Triestini drink twice as much coffee as Romans. And ordering coffee in Trieste is not like elbowing up to the banco in Napoli for an espresso. Instead, ask for nero or nero in b (espresso in glass).
How to order coffee in Italy
In honor of Trieste's tireless coffee culture, we'd love to share with you Hotel Il Pellicano's curated cafe menu which lines up almost all the ways to enjoy and order coffee in Italy.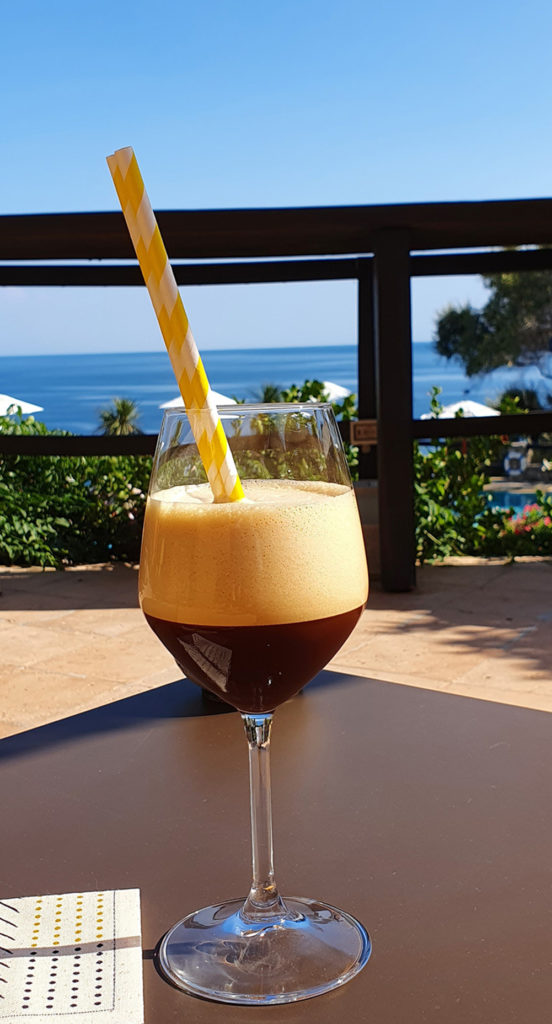 Caffè – a single shot of espresso in a tiny ceramic cup
Espresso al vetro – a single shot of espresso in a small glass cup and Marie-Louise's favourite way to enjoy cafe!
Caffè in tazza grande – two shots of espresso in a larger ceramic cup
Caffè decaffeinato – a single shot of decaffeinated espresso
Caffè macchiato – a single shot of espresso in a small cup with just a spot of cream
Marocchino – a layering of cocoa powder, one shot of espresso, cocoa powder (again) and foamed milk, then powder with cocoa, in a small al vetro cup
Caffè americano – espresso topped with hot water, served in a larger ceramic cup (similar to American-style coffee, but tastier)
Caffè corretto con liquore – one shot of espresso "corrected" with a spot of liquor, usually grappa, sambuca or brandy
Cappuccino – one shot of espresso in a larger cup with cream
Latte macchiato – warm milk with a shot of espresso added, served in a highball glass
Orzo in tazza – caffeine-free roasted grain beverage made from ground barley, served in a larger ceramic cup
Caffè shakerato Pellicano style – a cold coffee drink where a long shot of espresso is shaken vigorously in cocktail shaker with sugar and ice and poured into a martini glass
ISSIMO's coffee of choice is Giamaica Caffe, a Verona-based roaster established in 1947 by Giovanni Erbisti. Two generations later, Giamaica is still roasted in the traditional open flame method on its original roasting machine from Officine Vittoria. Under the watchful eye of grand-nephew Simone Frasi, Giamaica Caffe continues in its philosophy of passionate and obsessive sourcing and particular process to ensure that quality stays at the very highest.