We round-up the essential dishes of Italian Easter
Just like any other holiday in Italy, food plays a crucial role during Easter. Italians celebrate the festivity with a wide range of traditional dishes that vary depending on the region, indulging in delicious specialties and seasonal treats during the entire celebratory period, from Good Friday to Easter Monday.
Unlike Christmas, the feasts don't always take place with family. Easter in the Bel Paese in fact often spent with friends (that's all the truer for Easter Monday, aka Pasquetta). There's even a saying that confirms it: "Natale con i tuoi, Pasqua con chi vuoi" – Christmas with your relatives, Easter with anyone you like.
But what, exactly, do we bring to our Easter tables? Here's a round-up of just some of our very best gastronomic Easter classics.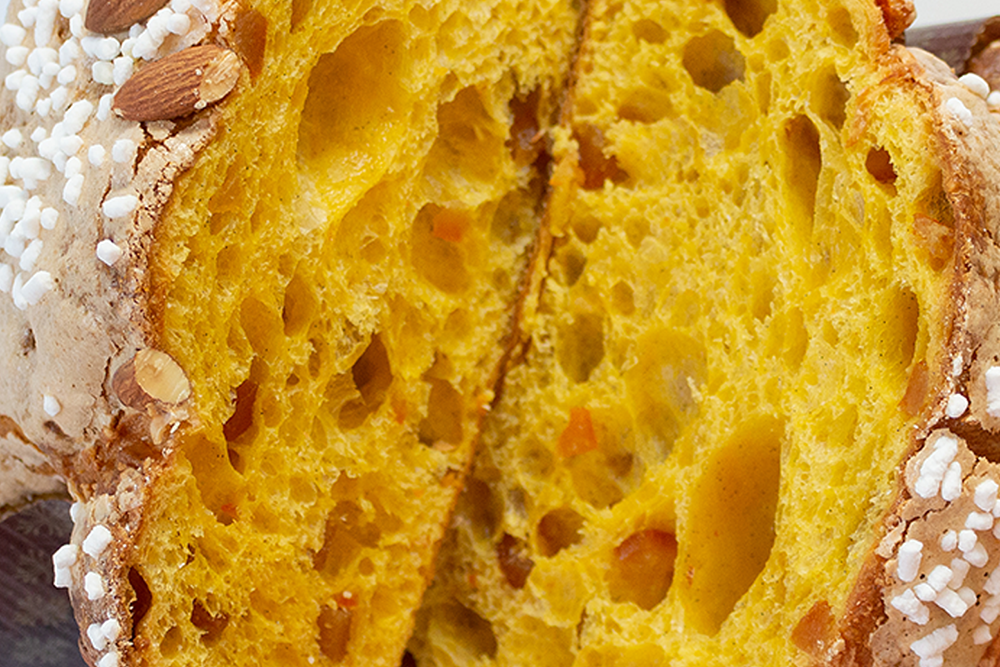 As we've written before, colomba – a dove-shaped sweet bread – is one of Easter's most quintessential foods. Similar to panettone but softer and richer in flavour, the cake symbolises peace and resurrection, and it's served for either breakfast or as a dessert after Easter lunch. Not having colomba would be like not celebrating Easter: The treat is an intrinsic part of our traditions, and the perfect way to round-up any meal. Which is why we actually eat it for most of April and not just around Easter, really…
From agnolotti to baked pasta
Primi vary from region to region for Easter in Italy, though you'll always find a form of pasta or other on the table. In the north, especially in Piedmont, fresh, stuffed pasta such as veal-stuffed agnolotti del plin is a popular choice, while in many other areas you might be served baked pasta – a hit in the south – from lasagne to ziti alla Norma. Our advice? Pace yourself. As much as you might be inclined to go for seconds, there are lots more delicious things to come (this is an Italian celebration after all!), so taking it slowly is key.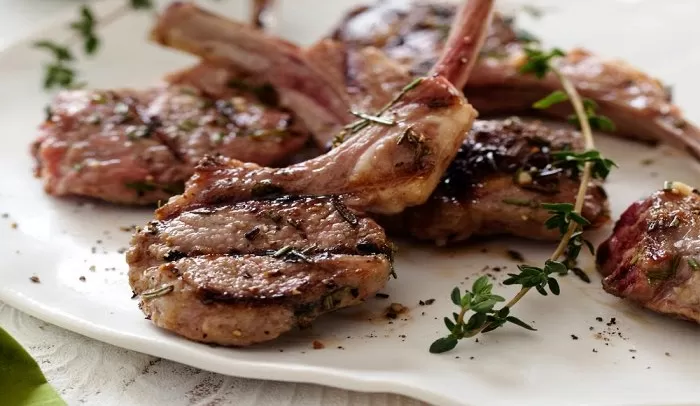 In many regions of Italy, roasted lamb is the main course on Easter Sunday. It may be in the form of agnello atta scottadito, Italian grilled lamb chops with juniper berries, or braised lamb shanks served with potatoes and vegetables such as asparagus or artichokes. Regardless, this type of meat is always, always on the Italian Easter table – and not just because it's delicious. Lamb is a classic symbol of spring, which makes it especially fitting for Easter, a holiday marking new beginnings.
Pizza rustica, torta di pasqua, and casatiello
In case you hadn't noticed, Italians love their carbs. That's especially true at Easter, when breads and pies – from sweet to salty – take centre stage on our tables and in our bellies.
A savoury pie filled with cheese, eggs, and various types of cured meats such as salami and prosciutto, pizza rustica is as delicious as it sounds, and a staple across central and southern Italy. Served as an appetiser on Easter Sunday, the dish shines even brighter on Easter Monday, a day when many Italians usually go on picnics and spend time outdoors. It's easy to see why: a cinch to carry and amazing even when it's cold, pizza rustica is alfresco food at its very best.

For a variation on the theme, torta di Pasqua – also called crescia di Pasqua, torta al formaggio or crescia brusca – is another crowd-pleaser from Lazio to Umbria. A leavened savoury cake based on wheat flour, eggs, pecorino and parmesan, you eat this at breakfast on Easter morning, or as an appetiser during Easter lunch, accompanied by blessed boiled eggs, ciauscolo (a type of salami) and red wine, then bring to your Pasquetta picnic and back to work with you the following week (if there are any leftovers).
Lastly, there's casatiello napoletano, a Napolitean classic. Another savoury bread made with flour, lard, cheese, salami, cracklings, eggs and black pepper, it is usually prepared on Good Friday, left to rise overnight, baked the following day, and eaten on Holy Saturday and Easter Monday.
Heavy on Easter symbolism, its ring shape is a reminder of the cyclical nature of the Easter resurrection and of Christ's crown of thorns, while the strips of bread arranged to cage four eggs half-submerged in the dough are meant to represent the cross on which Jesus died.
Pastiera napoletana, cuddura and chocolate eggs
And now onto the sweets. Besides colomba, Italians love to fill their Easter celebrations with chocolate eggs, but also regional specialties like Sicilian cuddura, a braided bread shaped like a ring or a cross that's topped with coloured eggs, and often served with a sweet glaze; and the traditional pastiera napoletana, a Neapolitan cake made with ricotta cheese, eggs, orange water and whole, cooked grain that is the main symbol of Easter in Naples, where it originated (fret not: The dessert is now widely enjoyed throughout Italy during the holiday, too).
Hungry yet? We've got our ISSIMO x Soul Cake Colomba and ISSIMO x Peyrano Mini Chocolate Eggs to tempt you with…