The Collagerie founders curate their favourite ISSIMO gift list
Serena Hood and Lucinda Chambers know a thing or two about style. The pair met whilst working at Vogue and set-up Collagerie, a lifestyle site that sees shopping through their stylish lens.
So we were absolutely delighted when these fashion power ladies curated their own edit of ISSIMO favourites to put under the Christmas tree – for themselves and their loved ones.
ISSIMO x Schostal Unisex Socks Box
"For both me and my husband… we both love socks with a difference, so we might have to give each other these!"
"This is perfect for my eldest son, Toby.  He is a chic nomad and I know he would live in this."
"Colour is one of the things that makes the house happy… my middle son Teddy feels the same so this might have to go to him!"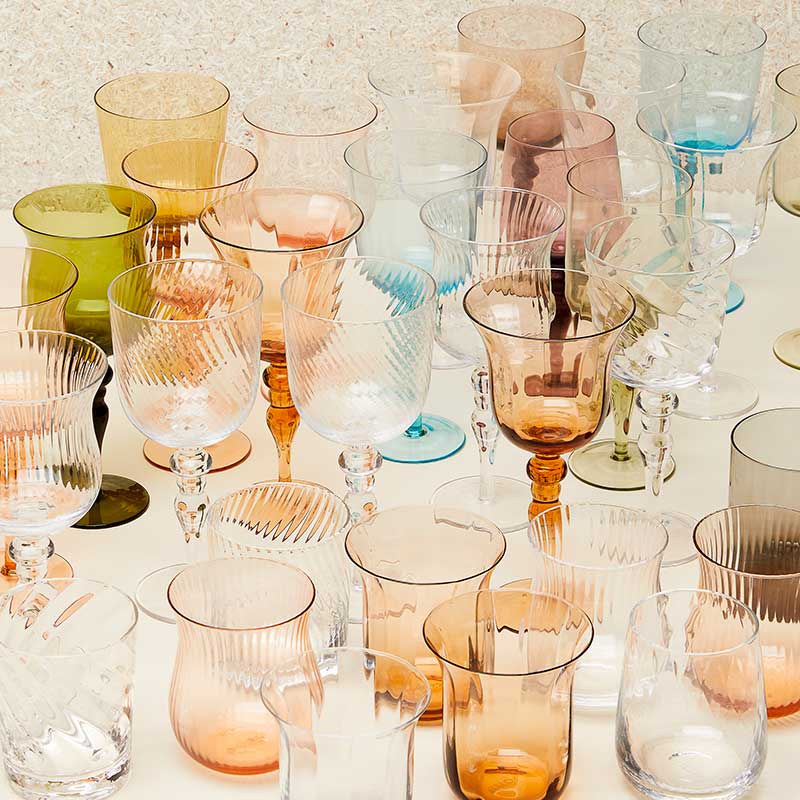 Bitossi Home Set of Six Glasses
"One of the pleasures in life is when things feel 'collected' but they don't match… these are so beautiful, because of their differences.  I can think of many friends who would love the colour palette of these beauties."
Arianna de Luca Candleholder
"We can never have too many candle holders in our house. I love this one as it's modern and yellow, a hue that I love. You can play around with whatever colour candles you have – I think a glossy chocolate brown would be a great fit for this!"
ISSIMO x La Double J Swing Dress
"As a self-confessed dress lover, this style is top of my own list. I'm a big fan of La Double J and the brand's beautiful prints."
Fortela Kansas Belt Brown
 "My husband collects one of a kind belts and thought this one would be the perfect new addition to his collection."
Terre dei Papi Balneum Concentrated Bath Milk
"Every year I get my mother something spoiling for bath time.  The packaging alone makes you want to jump right in."
Amourrina Fenice Bracelet
"I have two sisters and we all love to layer statement bracelets. This gorgeous piece would bring sunshine to any look all year around."
ISSIMO Extra Virgin Olive Oil
"A delicious bottle of Italian olive oil is the perfect gift for the foodies in your life."