---
An outstanding aesthete
The modern day Renaissance man and woman is few and far between. And when they do grace the century with their presence, they are outstanding. Case in point: Mariano Fortuny Y Mandrazo, of the eponymous Fortuny. Artist, designer, photographer, engraver, architect and painter, Fortuny came to Venice by way of Spain's Granada in the late 1800's, coinciding with the city's heyday as one of the world's richest cities, and would eventual create a textile empire.
Legend has it that upon his arrival in La Serenissima, the young artist was instantly enamoured by the city's magical light and jaw-dropping colour palette, spending hours holed up in the attic of Palazzo Martinengo (today's Palazzo Fortuny) experimenting with pigments, colours, light and photography.  These games combined and following in the footsteps of a long lineage of family artists including his great-grandfather, grandfather, uncle and father, empowered Fortuny to create a textile and silk printing factory known as Fortuny.
---
---
Venice was Fortuny's muse, its high society his playground, and its players – best and brightest like poet Gabriele D'Annunzio, actress Eleonora Duse and writer Hugo von Hofmannsthal- were Fortuny's friends. These friendships fuelled Fortuny's creativity, and one of his more lyrical inspirations came from German opera composer Richard Wagner's concept Gesamtkunstwerk, a synergy of the arts in which the creator must oversee all aspects of an opera including music, staging, lighting and the architectural design of the theatre. Fortuny, emboldened by this idea which also aligned with the aesthetic practices of ancient Greece, oversaw every last detail of his masterpieces, from developing the exact colours of his own pigments to creating his own easels to designing his own blocks to print textile patterns.
Distinctive designs
Fortuny's distinctive dyes and pigments (which were impossible to replicate) were created through traditional techniques invented by Venetian fabric artists, along with Venice's unique climatic conditions. Fortuny was strongly influenced by the city's mesmerising light and colours, from the emerald and blues of the canal waters to the chiaroscuro effects of Venice's winter to the glistening warm hues of the Venetian summer skies. Back in the day, superstitious Venetians gossiped that the designer used magic and witchcraft to produce his dreamlike creations.
A relentless inventor, Fortuny obtained over a dozen patents with his fabrics, wallpapers, lamps and clothing creations, including the plissè fabric, an indirect theatrical lighting system and the Fortuny Floor Lamp (1907). Considered by many as one of the most innovative and remarkable lighting products of its time, the Fortuny lamp is set on a tripod and designed to direct light towards the inside of the lampshade (designers were doing the opposite prior to Fortuny's invention), allowing for a light projector effect and enabling the soft flood of light. The lamp continues to be considered a contemporary and timeless icon to this day.
---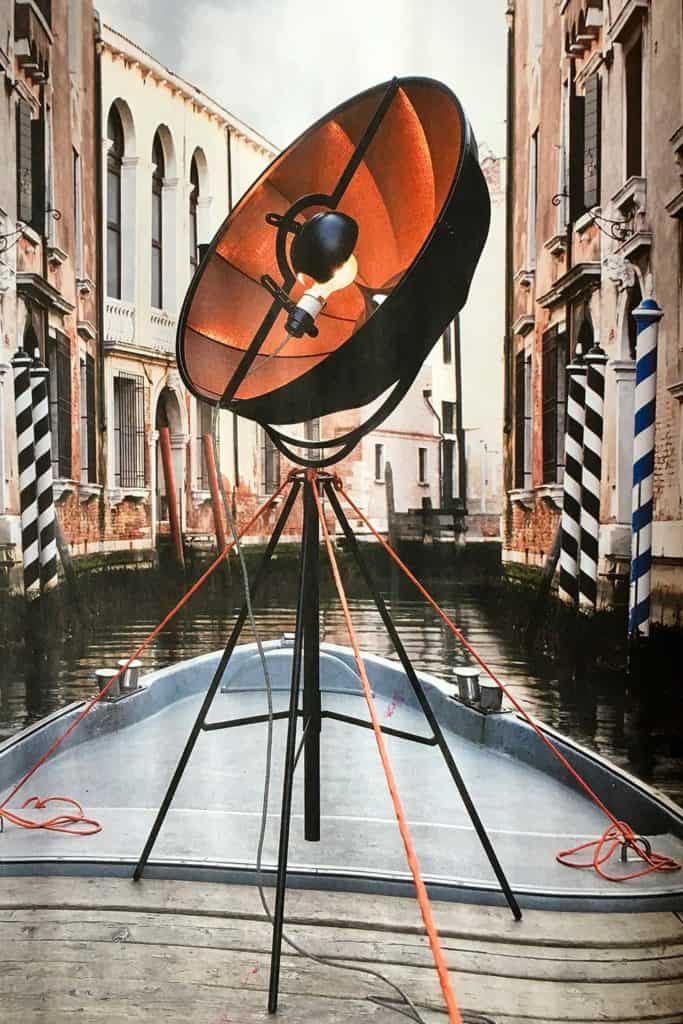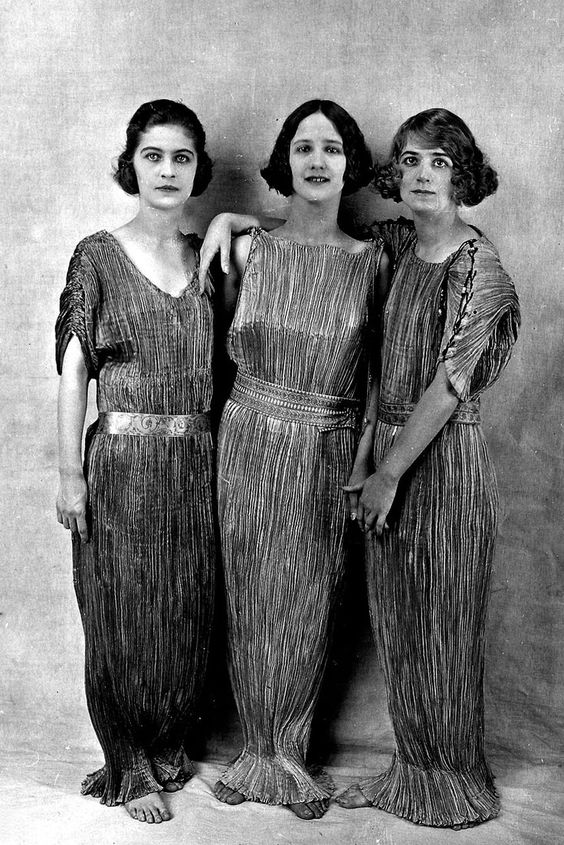 ---
An iconic dress
The Delphos gown, Fortuny's most famous design created with wife Henriette Negrin, shocked the fashion world upon its 1930 debut. Described by Marcel Proust "as faithfully antique but markedly original", the simple, close-fitting pleated dress was as scandalous as it was soft. Made of silk or velvet in an array of shimmering colours, Fortuny strung Murano glass beads on silk thread to give the dress weight and hold its form in place. The scandal you ask? He intended for the dress to be worn without bare necessities à la Rose McGowan. With a 2020 valued anywhere from $10,000 to $30,000, the dress has been adored and adorned by many over the last century, including art collector Peggy Guggenheim, actress Lauren Bacall and intellectual Susan Sontag.
Today, visitors may witness first-hand the incredible talent of Fortuny together with his masterpieces at the 13th-century Palazzo Fortuny, his former home and workshop. Located on the Giudecca Canal, the Fortuny factory and showroom continues to supply the world with luxurious fabrics using the same machines and secret methods employed by Fortuny a century ago. Though no visitors are allowed at the factory (trade secrets!), guests can visit the showroom and adjacent gardens by appointment, as well as a retail space.