ISSIMO's founder shares the second instalment of her Rome shopping guide
How do you embrace superlative living? But by shopping like an Italian, of course. Or, even better like our globetrotting tastemaker extraordinaire Marie-Louise. Mixing high and low and eclectic with chic (just like ISSIMO), our founder knows how to stand out in style – be it through love-forever clothes or beautiful home pieces that scream quality, character and Italianità.
That's why, by popular demand, we've asked Marie Louise to share a few more of her favourite places to shop in her native Rome (you can find her first list here!). From fashion boutiques to decor-centred stores, add them to your Google Map for the Eternal City and prepare to fit right in with your Italian friends.
BEST FOR: Boho-chic essentials
Via di Monserrato, 150, 00186 Roma RM, Italia
Argentinian designer Soledad Twombly likes to say she was "born in Argentina and raised in the world." Her atelier in Rome – the city she has long been calling home – reflects that cosmopolitan approach to life. Called L'Archivio di Monserrato (after the street it is on), the space is an oasis of cool and sophistication in the bustle of the Eternal City, elegantly filled with the most vibrant colours and amazing finds from around the globe, from Turkey to India. Alongside these objects are Twombly's very own creations – an array of bold clothes and bespoke furnishings, which share a boisterous, happy aesthetic.
Stepping into this idiosyncratic place is a whole experience – and you'll be hard pressed not to leave with something.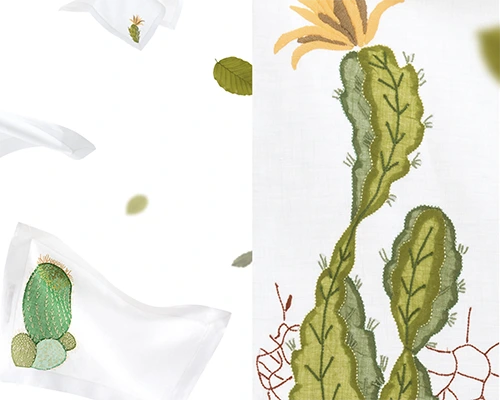 BEST FOR: Beautifully crafted embroidery
Via del Babuino, 103
On fancy Via del Babuino – the chi-chi street that connects Piazza di Spagna with Piazza del Popolo – CIR Corredi e Ricami is a one-stop spot for all-things embroidered. Products span placemats and children's dresses, linen doilies and bathroom textiles, with every single item made artisanally and with the best textiles out there. That means superior quality, great craftsmanship and seriously unique pieces you'll want to treasure for years to come.
BEST FOR: Statement jewellery that's one of a kind
Via di S. Eustachio, 16
Diego Percossi Papi is a genius. A goldsmith master, he's been crafting the most beautiful jewels in his tiny, Pantheon-adjacent workshop (it's literally one minute's walk from the landmark!) since 1966, weaving together precious materials with intricate details in what are essentially wearable works of art.  His influences span Italy's Baroque and Renaissance periods, rare antiques and Mediterranean heritage, with every item made by hand in limited editions, using only traditional techniques. For a statement piece, it doesn't get better than this – just look at our ISSIMO x Percossi Papi Pellicano Earrings!
BEST FOR: Seriously luxe undergarments and home wear
Via della Fontanella di Borghese, 29
BEST FOR: Seriously luxe undergarments and home wear
Via della Fontanella di Borghese, 29
A landmark of sorts among in-the-know Romans and global tastemakers alike, Schostal has been around since 1870, and served anyone from Luigi Pirandello to Naomi Campbell and Anne Hathaway. It is, at its core, a merceria – the shop Italians go to for socks, undergarments, stockings and the likes – albeit one that's evolved to offer a ChicISSIMO experience and premium quality across its entire stock.
Come here for their ribbed lisle socks (knee-length, obviously) and pyjamas so elegant they can be worn outside, perfect men's boxers and plush underwear that'll last you for years.
Or, if you can't visit in person, browse our very own Scholstal selection right here.
BEST FOR: Eclectic clothes that never go out of style
Via di Monserrato, 42
If you're ever in need of a little pick me up, a trip to La Jolie Fille will guarantee you just that. A ChicISSIMO atelier in Via di Monserrato, the space feels like the living room of a friend – one with impeccably good taste – dotted as it is with bright colours, fresh flowers and breezy clothes that speak of the eclectic personality of designer Michele Capalbo. On the racks are cool separates and dresses that feel timeless and above fleeting trends – exactly the kind of fashion we love at ISSIMO. From sleek palazzo pants to 1970s-style floral gowns, everything is well-tailored, eminently fresh, and just really fun.
BEST FOR: Time-honoured artisan pieces
Via del Leoncino, 29
BEST FOR: Time-honoured artisan pieces
Via del Leoncino, 29
Another Roman classic – it was founded in 1938 – L.A.R Paralumi does one thing and one thing only: Lampshades. Beautiful, eclectic, one-of-a-kind lampshades. L.A.R stands for 'Lavori Artigiani Romani,' aka 'Roman Aristanal Works,' and the concept is exactly that: To create handmade lampshades from a workshop on Via del Leoncino, in styles that range from pleated to sewn parchment to fabric lined. Behind it all is Antonello Gualdani, a third-generation craftsman that has followed the steps of his grandfather and father before him. Step inside, and you'll be met with a plethora of colours, shapes and sizes – plus any kind of lighting you can think of: Suffused, extra vibrant, moody, glowy. A perfect destination for a gift, or to redecorate your home with an authentic Made in Italy piece.
BEST FOR: Time-honoured artisan pieces
Hollywood Tutto sul Cinema
BEST FOR: Celluloid finds and vintage film posters
Via di Monserrato, 107
Film buffs this one's for you: Hollywood Tutto sul Cinema is a treasure trove of movie posters, DVDs, VHS and film stills dedicated to auteur cinema, and one of Via di Monserrato's most legendary shops (owner Marco Castrichella opened it in 1983!). Looking like a celluloid time capsule, the tiny space is decorated with iconic movie posters like Blow Up, Taxi Driver and Boccaccio '70 as well as random film festival paraphernalia. On the shelves, you'll find racks on racks of box sets and more posters – vintage and current – though if you're after a specific work, just ask Castrichella to point you in the right direction (or you might just end up spending the whole afternoon browsing). Come here to grab a classic Dolce Vita poster, and stock up on Sergio Leone's spaghetti westerns.