Not sure what to get the men in your life? ISSIMO is here to help
Men can be tricky to shop for. Ask them what they might need and the answer will usually be "nothing." Prod them on whether they'd like a new tie or perhaps some jazzy cufflinks, and they'll get back to you with a very unhelpful "I don't mind." Enquire about their biggest wish for the festive season, and they'll tell you "I can't think of anything right now."
Frustrating right?
That's why we've pulled together the ultimate gift guide for men in 2022. Scroll down to find clever little things he never knew he wanted, and oh-so dapper staples he won't be able to live without. To make it even easier, we've rounded up four different categories to shop from – so browse, add to your cart, and tick 'him' off your Christmas list!
FOR THE STYLE-CONSCIOUS MAN
Battistoni Cashmere Cardigan
Cosy, but make it cool. This Battistoni cardigan is like a hug in cashmere form, and a great addition to his capsule wardrobe. Plus, you can wear it too – and who doesn't love a double gift, right?
Bialetti Rainbow Yellow Coffee Moka Pot
Make his morning ritual extra BellISSIMO with this fun moka pot from one of the most Italian brands there are. His espressos will taste all the strongest with it!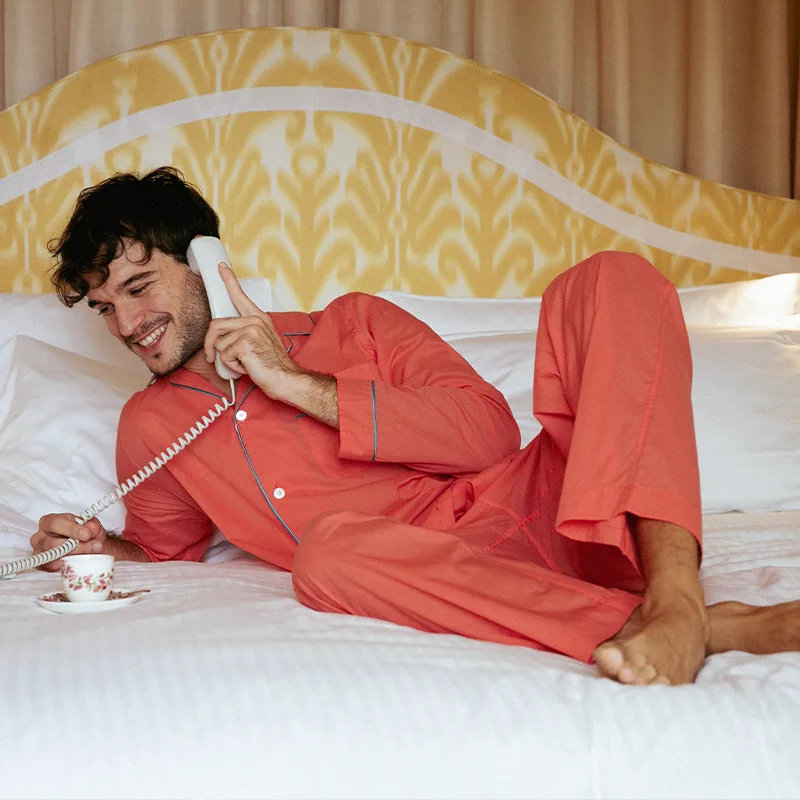 ISSIMO x Schostal Unisex Pyjama
Pyjamas are an essential that men rarely buy for themselves. So surprise him with this classic Schostal set. Comfortable and plush, it's stylish enough to be worn on his next Zoom call, too.
For the guy who likes to spend the weekend in bed, our Il Pellicano Mug is just the thing. Ideal to sip his favourite coffee or tea, it adds panache to lazing around and gives out plenty of sunny vibes – just the thing to brighten up a rainy Sunday.
Battistoni Leather and Canvas Shirt Case
Battistoni's dedication to traditional craftsmanship and high-quality materials makes this shirt case a true treat, and something he's bound to slip into his luggage for all future travels to come.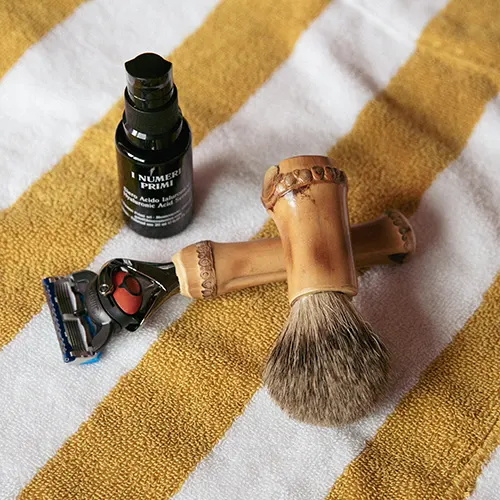 Larusmiani "G. Carducci" Shaving Brush
A shave isn't a proper shave without the right tools for it. Meet the oh-so chic Larusmiani Shaving Brush, aka the only brush he'll ever need to ensure perfect lather and obtain the best DIY close shave he'll ever have.
If he's a lover of Italian aperitivo (and who isn't?), this box is guaranteed to make him squeal in pure delight. All he'll need for it is a bottle of Campari and voila, happy hour is served.
How to Be Italian: Eat, Drink, Dress, Travel and Love La Dolce Vita – Maria Pasquale
The Italophiles in your life are going to fall head over heels for Maria Pasquale's How to Be Italian – a smart, insightful, overall delightful book on all-things Italy, from food to style, customs to etiquette. Perfect to plan your next trip to the Bel Paese together.
This set, made entirely out of mother of pearl, is like the king of all caviar sets, and the best item to celebrate special occasions in decadent, utterly extravagant fashion.