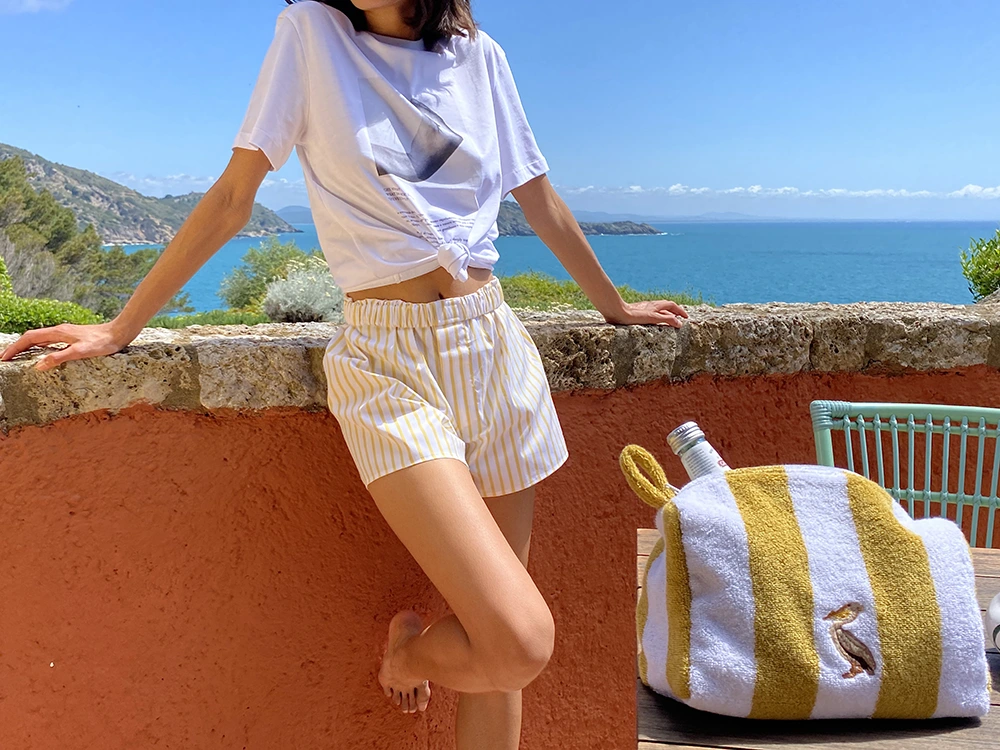 Recreate our hotels' vibes with these iconic accessories
In a perfect world, summer holidays would never end. We'd keep going on vacation, spending entire days by the pool or island hopping on a boat. Outdoor living would be all we'd know, and we'd subsist on a diet of gelato and pizza bianca, ideally consumed by the sea. In this perfect world, time would stretch endlessly, and our only concern would be where to travel  next.
Alas, in real life, the holiday season is slowly coming to an end, and so are our sunny beach days.
But that doesn't mean we can't keep dreaming (and start planning our fall adventures). To help us maintain the magic of summer alive, we're surrounding ourselves with a few little mementos from our favourite hotels in the world – Il Pellicano, Mezzatorre  and La Posta Vecchia  – so that we can recreate a slice of  joyful Italian living right into our homes. From special objects to decorative pieces, these little items are a reminder that summer is just around the corner. Are you ready to shop them, too?
Few items are as evocative of Il Pellicano as this ashtray, one of the hotel's first decorative pieces. Expertly handcrafted in Italy from fine porcelain, the home accessory embodies the perfect combination of Italian style and practicality, and makes a great addition to your home curation, either as a vide-poche next to the front door, or on your favourite balcony spot.
We think this key ring captures summer perfectly. For starters, it features the logo of our beloved Mezzatorre in Ischia – the best island in the world – making us feel like we're taking its chic vibes with us wherever we go. Secondly, it bears what we think is the most perfect of sentences on one of its two sides: 'Still Dreaming.'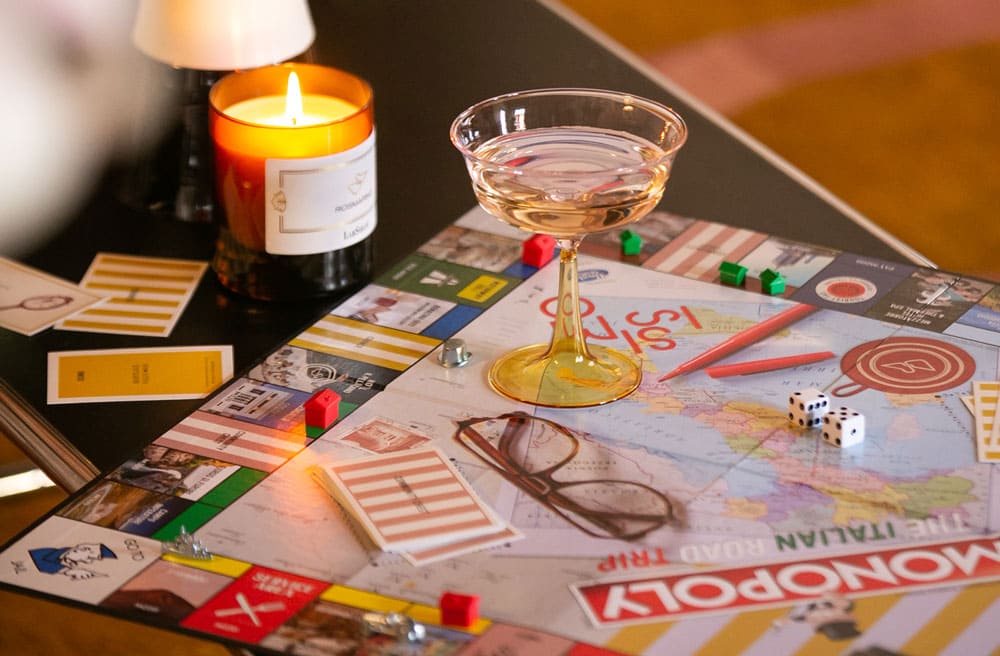 Everyone's favourite board game got an ISSIMO makeover, and we're obsessed. Themed around the 'Italian Road Trip,' Monopoly ISSIMO invites players to roll the dice and explore il bel paese in a Maserati Levante, visiting iconic locations and hidden treasures, plus food, artisans and traditions. If you want to pretend you're still in Italy, it doesn't get better than this.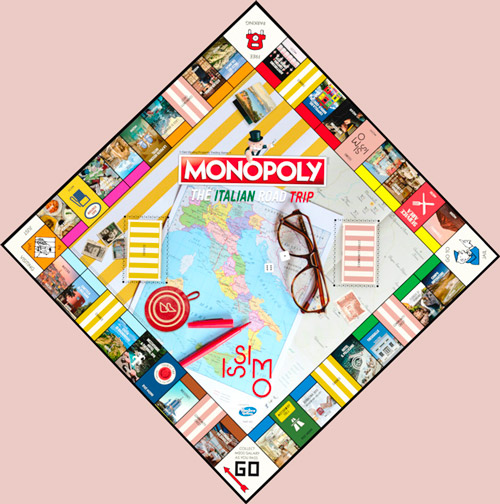 For extra style kudos, look no further than La Posta Vecchia T-shirt, the ideal go-with-everything accompaniment to your every outfit (it makes for a great staple to wear at home, too). Slim-fitting and with a round neckline, it's finished with the hotel's signature embroidered logo – a timeless icon – and will transport you right back to its pretty lawn and art-filled interiors.
Hang these on your walls and you'll travel to our hotels whenever you want – at least with your imagination. Delightfully retro and playful, these graphic designs can breathe life into any setting, and are a sure way to bring a piece of Italy back home.