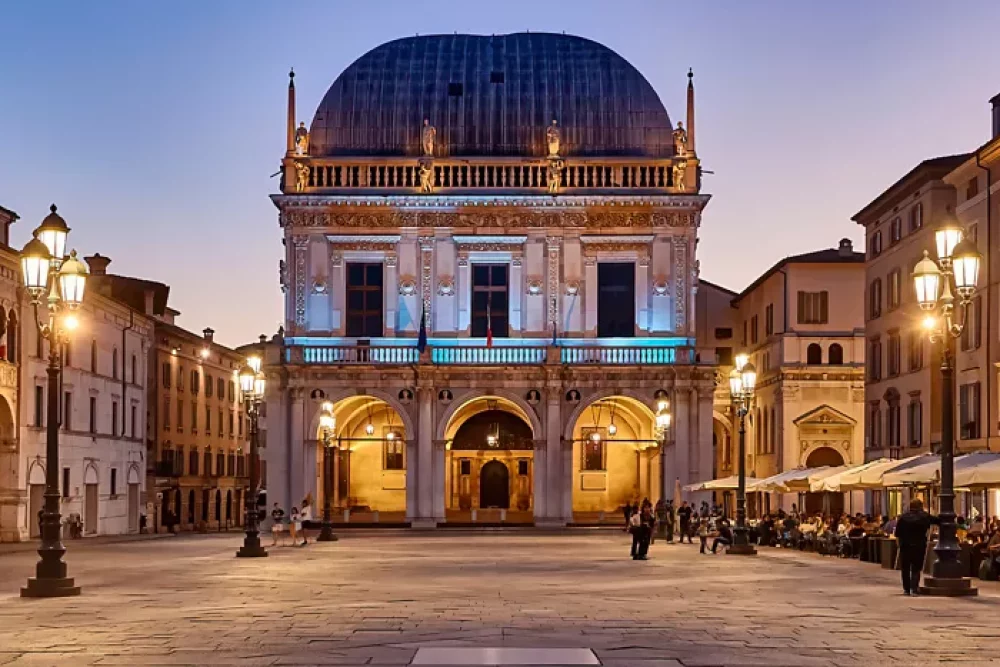 ISSIMO explores what the two cities have to offer
Located about an hour's drive from Milan, Bergamo and Brescia are sharing this year's title for Italy's Capital of Culture. The annual initiative celebrates culture in all its forms through a year-long program of events, and the two cities have a remarkable one to flaunt. From music festivals and exhibitions to theatre performances and public installations, there's in fact a packed line-up of happenings in both towns until the end of the year – which gives you all the more reasons to go.
The joint nomination is also highly poignant, as both Bergamo and Brescia were the country's most struck by the pandemic in spring 2020. It's back then that they received the title for 2023 as a symbol of rebirth, community, and fresh beginnings.
To help you plan your visit, we've put together a primer on what not to miss. Take note and get booking your trip.
What to see in Bergamo in a day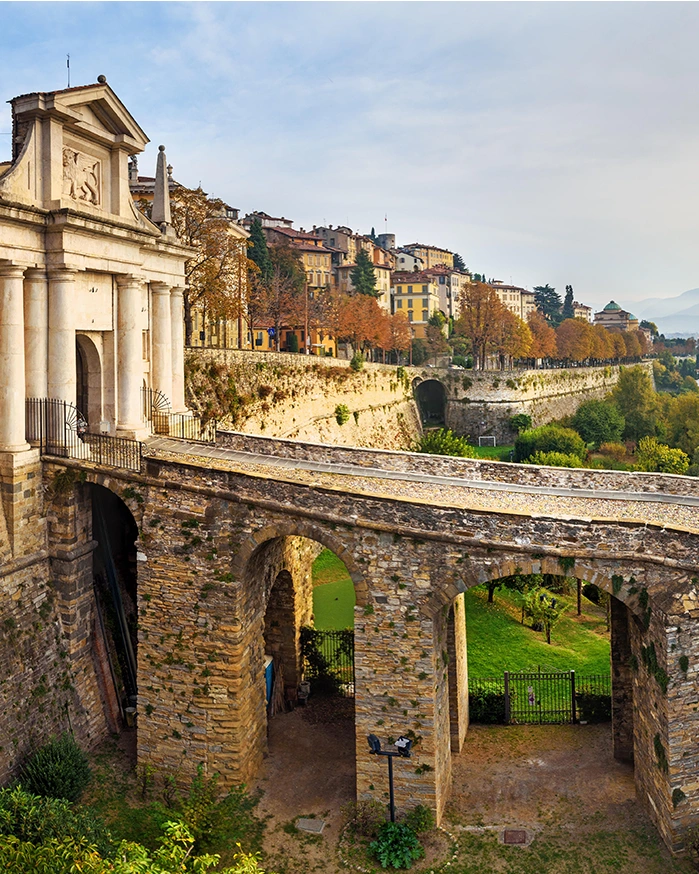 A city of around 120,000 people, Bergamo is divided into two parts: the upper city (Città Alta) and the lower city (Città Bassa). The upper city is a stunning mediaeval hilltop town with narrow cobbled streets, ornate churches, and perfectly preserved 16th-century Venetian walls (a UNESCO World Heritage Site) which you can partly walk on. Visitors can either walk or take a funicular up, then spend the day strolling through the historic centre, enjoying panoramic views of the surrounding countryside.
Among the most notable attractions, don't miss Piazza Vecchia, a beautiful square that has been the heart of Bergamo Alta for centuries, home to landmarks like the Angelo Maj library, the old Palazzo del Podestà and the Palazzo della Ragione, a mediaeval palace with an arched portico and a clock tower that chimes the hours. The nearby Cathedral of Bergamo is another must-see with its Baroque facade and elegant interior, as is the Basilica di Santa Maria Maggiore next to it, one of the most opulent churches you'll ever set eyes on.
In the lower city, set out to explore the modern side of Bergamo, with its bustling streets, shops, and restaurants. One of the most popular attractions here is the Accademia Carrara, an art museum that houses an impressive collection of Italian Renaissance paintings and sculptures.
What to see in Brescia in a day
With a population of around 200,000 people, Brescia feels more like a city than Bergamo, although its centro storico is that of a typical Italian borgo. Like Bergamo, it has a rich cultural heritage and a thriving art scene, with ancient churches, elegant palaces, and impressive public buildings dotting its alleyways and piazzas.
One of the most impressive sights in Brescia is the Piazza del Duomo, a grand square dominated by the Cathedral of Santa Maria Assunta, a masterpiece of Italian Renaissance architecture with a stunning white marble facade and an ornate interior.
Nearby, visitors can also explore the impressive Roman ruins at the Piazza del Foro, which include the remains of a large Roman theatre and a temple. The Museo di Santa Giulia is another highlight and a UNESCO-listed site, especially for its vast collection of art and artefacts from the ancient Roman period to the modern day.
Via delle Sorelle: The path from Bergamo to Brescia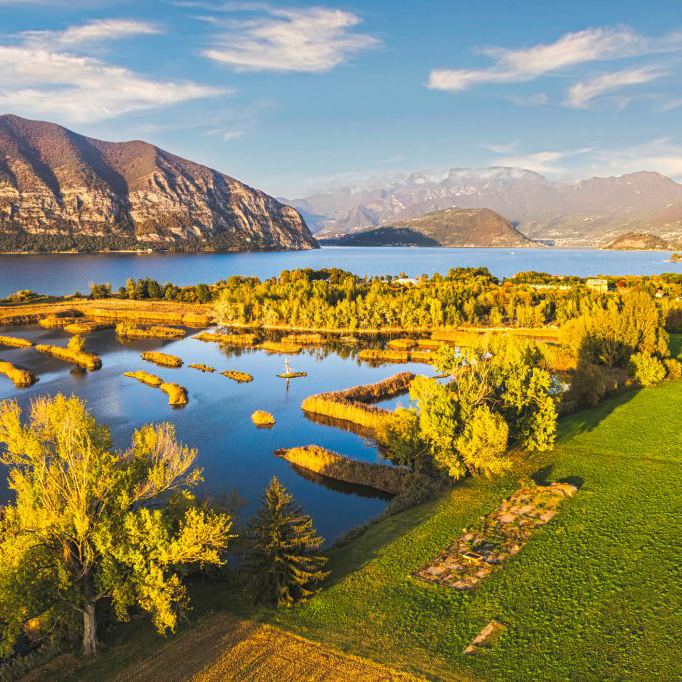 The activities of the Capital of Culture program are too many to count, but one that's certainly caught our eyes is the Via delle Sorelle – a 130 kilometres path developed on occasion of the initiative to connect the two cities in a sustainable way. A gentle hilly walk suitable for almost everyone, the journey crosses existing paths and historic streets such as the ancient Via Valeriana and the Cammino di Santa Giulia, touching 34 municipalities, two regional parks and wine roads such as that of Franciacorta, as well as two UNESCO-listed sites: the Santa Giulia complex in Brescia and the upper city in Bergamo with its Venetian walls. To give it more of a cultural spin, contemporary works of art have been positioned along the itinerary, transforming it into an open-air museum.
Little known artists, big exhibitions
Also not to be missed are two exhibitions that highlight the mastery of artists – painters in this case – of great importance in the history of art, but less known to the public.
Running until June 11 in Brescia's Palazzo Martinengo is "Lotto, Romanino, Moretto, Ceruti. I campioni della pittura a Brescia e Bergamo," a show focusing on the most notable sixteenth to eighteenth centuries painters from both cities, with some 80 works and sections dedicated to the music, architecture and gastronomic traditions from the time.
At the Accademia di Carrara in Bergamo, the spotlight is on Cecco del Caravaggio – pupil of the great Michelangelo Merisi, aka Caravaggio, and a model in at least six of his paintings – with an eponymous exhibition running until June 4. Featuring 19 works by Cecco, two Caravaggios and more works from their contemporaries, the nuanced, beautifully curated show aims to discover, or rediscover, an author you might not have heard of before – but a key figure to the art of the late 16th and early 17th centuries, nonetheless.