Four Cities, Four Artisans
Italy is full of great craftspeople.
We highlight four of our favourites
In Italy, craftsmanship is everywhere you look. There are long-established artisans who've been honing their skills for decades and younger creatives who've set out to revive certain traditions. Small workshops and bigger enterprises, family-run ventures and solo masters.
Regardless of their reach or skills, what brings these people together is a shared passion for quality and making things by hand, and the desire to create one-of-a-kind pieces that reflects Italian culture, ingeniousness, and style.
Listing them all would likely fill the pages of a book (though don't put it past us: one day, we might sit down to do just that). But, to help you get acquainted with at least a few, we've rounded up four of our absolute favourite artisans, in four different Italian cities: Milan, Rome, Venice and Florence.
Whether you're in one of these towns on a short stopover or a longer visit, make sure to pop by their workshops, have a chat, and purchase some of their wares. They are pure Italianità.
Osvaldo Menegazzi – Il Meneghello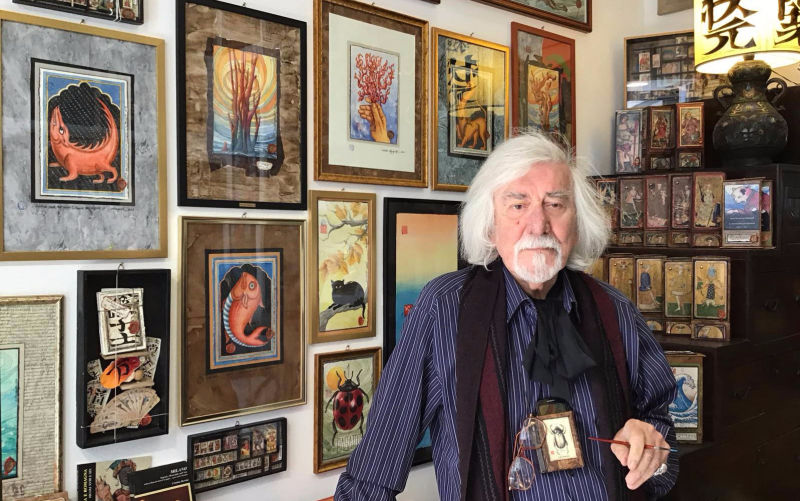 An institution in Milan, Il Meneghello is the shop of Osvaldo Menegazzi, an artisan that's been hand-making tarot cards since 1974. The craftsman re-creates historical decks as well as producing original works from his own imagination, and his emporium is a treasure trove of tarot imagery and ancient curiosities. If you believe in Fortuna, superstitions and everything that revolves around them, this is the place to visit, and while away a few hours.
Michela Bortolozzi – Eat & Run
Born and raised in the Venetian lagoon, 36-year-old Michela Bortolozzi cut her creative teeth abroad before returning to the Serenissima to open Eat & Run, a small workshop by Campo do Mori – in the historic heart of the quaint Cannaregio neighbourhood – where she makes beautiful craft objects aimed at shedding light on Venice's artistic heritage, and challenging the concept of the souvenir as something cheap and banal.
Stepping into her shop, you'll find products spanning architectural earrings, Murano glass brooches and lollipops, and more. Our personal suggestion? Don't leave without one of her candles, made from recycled wax, leftover wood from gondola oarlocks, and moulds Michela creates herself: they're proof even simple mementos can be full of meaning.
Lorenza Adami – Sbigoli Terrecotte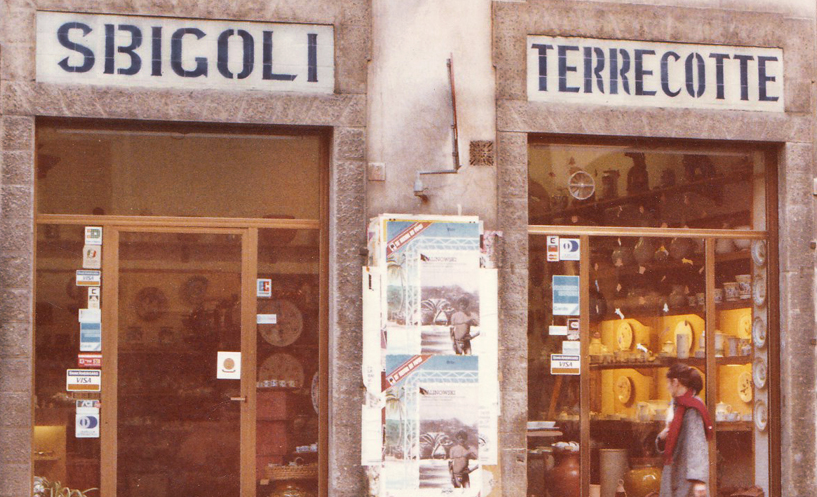 Sbigoli Terrecotte is an old Florentine shop in the Santa Croce area founded in 1857 by the Sbigoli family, but run today by the Adami, who specialise in the production of beautiful ceramic products. At its creative helm is Lorenza Adami, a master ceramist who oversees and painstakingly hand-makes all the objects on display, while her sister Chiara takes care of the store's management and commercial side (she's happy to give you a tour of the workshop, too). From full dinner sets to furnishings, bowls and serving platters, everything you'll find here is unique, and crafted following the colours, patterns and traditions of the Mediaeval and Renaissance-style Tuscan majolica (there are also a few new original designs). Their commitment to craftsmanship has got Sbigoli Terrecotte recognised as part of the Esercizi Storici di Firenze and the Osservatorio dei Mestieri d'Arte, two associations that certify the historical value of the ceramic workshop, its workmanship and the quality of the materials used.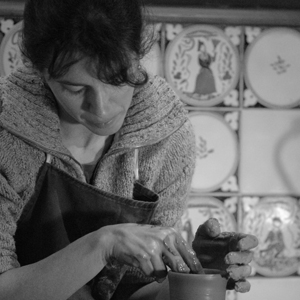 Via Sant'Egidio, 4/R
Phone: +39 055 2479713
Open 9.30am – 1pm | 2.30pm – 7pm
Closed Sunday
Mario and Umberto Giovagnoli – Giuncart
Tucked away on Via del Pellegrino, not far from Campo de' Fiori, Giuncart is a small wicker and basket weaving workshop-meets-emporium that's been around since 1960. It was opened by wicker master Mario Giovagnoli, although today, his son Umberto is the one running the shop. Stepping inside is like entering a fantasy world: the store is full to the brim with objects made of wicker, rattan and cane, from sun hats and handbags to laundry hampers, rug beaters and even furnishings – all rigorously crafted by hand. When you go, look for the blue Ape Piaggio parked outside, overflowing with wicker products.