Finding art in the Tuscan countryside
Florence bursts at the seems with all-consuming beauty thanks to brilliant works from Michelangelo, Raphael, Titian and others, but art adventurers know that a quick drive outside the cradle of Italian Renaissance transports to Tuscany's most formidable artistic settings. From a contemporary art gallery and awe-inspiring site specific installations to glorious medieval abbey, historic villas and majestic gardens, it's time to fill up the gas tank and explore Tuscany's very best art foundations.
South
Take a beautiful drive through the country for about 35 kilometres south of Siena and here lies the breath-taking Abbazia di San Galgano. Built in 1220, the resplendent Monastery of San Galgano is a Cistercian Abbey which fell into decline in the 16th century when its vaults and steeple collapsed to the ground leaving the structure without a roof, as it is today. Legend has it that St. Galgano, a knight who later turned to hermit life, drew his sword and thrust it into the stone upon his decision to renounce the material world and war. Today, the very King Arthuresque "sword in the stone" represents a symbol of peace in the nearby Rotonda di Montesiepi.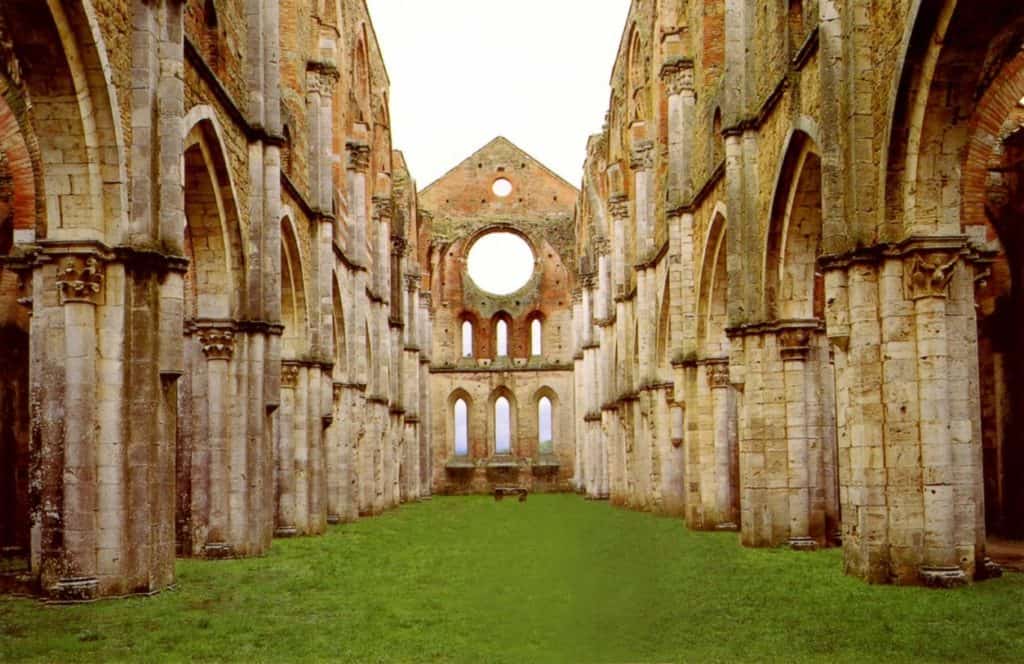 Northwest
To the northwest of Florence lies the medieval town of San Gimignano where one can visit the contemporary art foundation, Galleria Continua. Occupying a former cinema in San Gimignano, the gallery was founded in 1990 with the goal of fostering new forms of dialogue and symbiosis in contemporary art by exploring the conversation between unexpected geographies: rural and industrial, local and global, famous and emerging artists, the art of the past and the future. Galleria Continua has thrived in its unexpected medieval environment, drawing upon the town's rich history and tradition and the community's keen eye towards the future. Don't forget to make a stop at the local restaurant, L'Astronave, before heading out.
Located in the heart of rural Tuscany, just outside of Pisa, Villa Lena is an agritourism with a distinct formula combining art, culture and nature with sustainable accommodations, a farm-to-table restaurant and a not-for-profit art foundation. Guests are invited to celebrate local Tuscan history, culture and food within an environment that offers international artists, writers, designers, filmmakers, musicians, chefs and agricultural experts' space to explore and hone their respective crafts. Villa Lena's advisory board includes, amongst others, architect Charlie Porter, fashion designer Rafael de Cárdenas and RZA of Wu Tang Clan.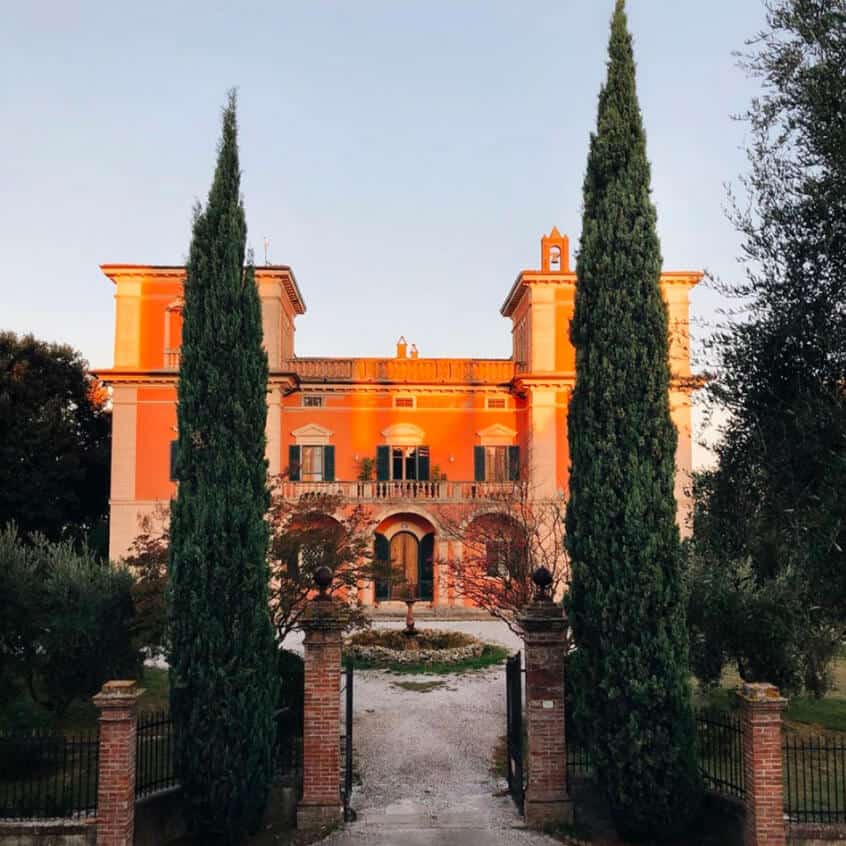 South West
The coast of Tuscany is a gem in and of itself and within you can find the Giardino dei Tarocchi, beautiful gardens with splendid esoteric works of art created by Niki de Saint Phalle in honour of the mystical tarot. This small corner of paradise, located near Capalbio, in Tuscany's Maremma region, captivates visitors with a magical world caught between dream and reality, where art, man and nature merge in unison. The monumental cyclopean structures, measuring from 12 to 15 meters, represent the 22 major arcana tarot cards, representing life lessons, karmic influences and big archetypal themes. A little energetic reboot before heading back to the beach.
Heading further south, near Grosseto lie the Giardino di Daniel Spoerri within a 15-hectare park in the village of Seggiano, where Daniel Spoerri has created striking contemporary works of art. Spoerri, who is known internationally for his tableaux pièges and as the inventor of "Eat Art", came to the tiny village of Seggiano back in the 90's to create his sculpture park museum project. The beautiful random sequence of sculptures blends seamlessly within the park's broad grassy areas and groves, allowing guests to meander through the two realms of nature and art.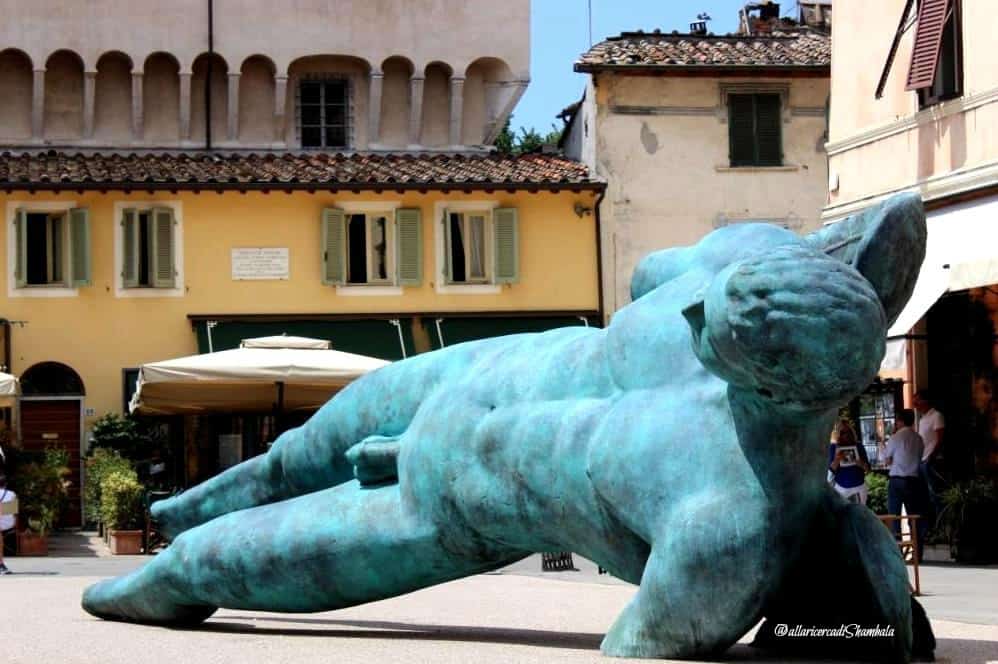 Located not far from the coast, lies the pocket-size town of Pietrasanta, Italy's world-renowned sculpture capital, an open-air museum of marble and bronze. Pietrasanta counts 55 marble workshops and bronze foundries in its mere 16 square miles, sandwiched between the mountains and the Tyrrhenian Sea in Tuscany. Over the years it has drawn celebrated international artists — including Henry Moore, Isamu Noguchi, Igor Mitoraj, Joan Mirò, Fernando Botero and Niki de Saint Phalle — to work and, in some cases, to live here.
One of Italy's most ambitious and complex outdoor collections of contemporary art, Villa Gori and Fattoria di Celle was initially started as a salon by Giuliano and Pina Gori, where friends artists, critics, and art lovers alike gathered frequently to view and discuss the artworks. The Gori collection soon grew and was moved to its current quarters at Fattoria di Celle in Santomato di Pistoia. Currently, the park offers works by Daniel Buren, Dennis Oppenheim, Claudio Parmeggiani, Mauro Staccioli, Jean-Michel Folon, Enrico Castellani, Sol LeWitt, Hidetoshi Nagasawa, Anne and Patrick Poirier, Richard Serra and others.