Marie-Louise's favourites of the month
I am obsessed with our collaboration with Scholl, and completely head over heels for this particular colourway. Dazzling and ultra-sophisticated, it's perfect to jazz up any outfit – without ever compromising on comfort.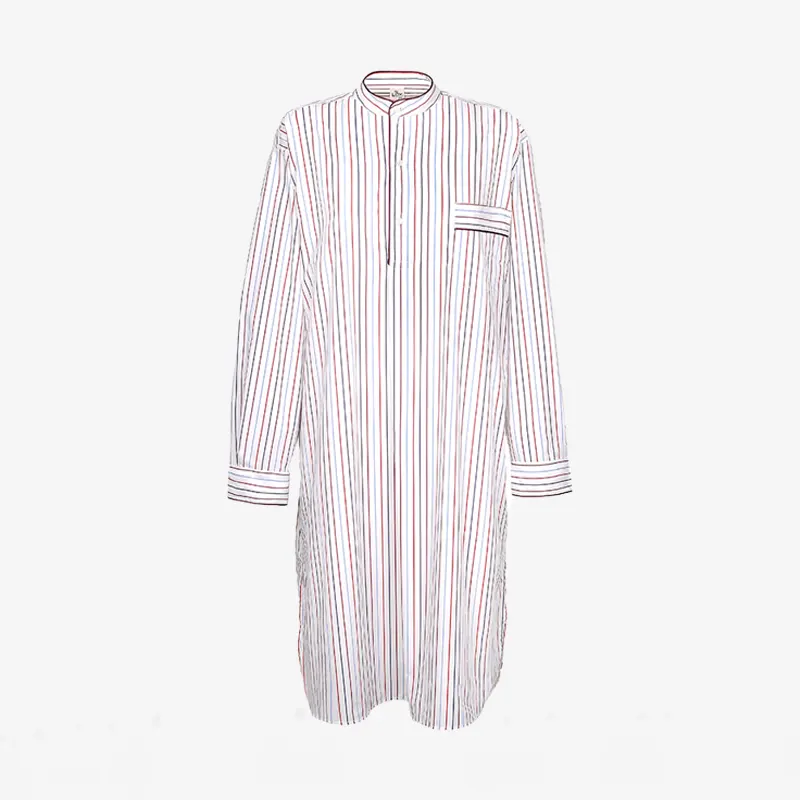 Whenever I pack for a trip, I choose garbs that take minimum space but give out maximum style. This ISSIMO x Schostal nightshirt is a case in point. Cut in a snug fit and looking extra sharp thanks to the coloured piping and chest pocket, it works both as sleepwear and ChicISSIMO beach cover-up. Smart, right?
Hot days call for simple meals you can put together in minutes. For the most delicious results, I keep turning to this fantastic pesto from the legendary Rossi brand, a Genoese classic. Made with the best pesto ingredients and packed with flavour, it's my go-to for immensely satisfying pastas and easy bruschetta.
Bougainvillea White Veronese Stripes Table Cover
Where do I serve my stunning pesto pasta? But on my ISSIMO x Lisa Corti table cover, of course. Vibrant, joyful and Pellicano-inspired, this the ultimate summer tablecloth – an ode to sunny lunches by the Mediterranean Sea.