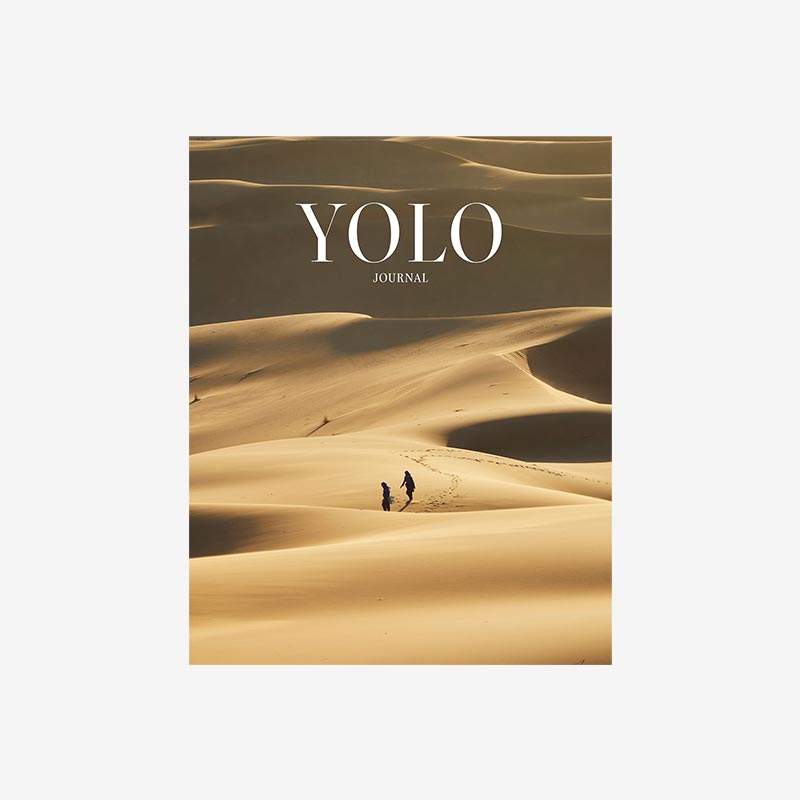 YOLO Journal Summer Issue 9
25,00€ Incl. VAT
The ultimate dreaming and planning tool for your next trip! Yolo Journal is for anyone passionate about photography, traveling, and curious in collecting great ideas. This summer issue celebrates many corners of the world, from Kashmir to Northern New Mexico, with also Sicily, Jamaica, Ibiza and more. Perfect for organizing a multi-generational trip and live unique experiences for the whole family.
Shipping, Duties and Returns
Informations
Shipping
We currently offer free shipping worldwide on most orders over €400. Import duties and taxes may be applied at destination. Consult our Shipping FAQ for more info.
Return & exchange
If you are not satisfied with your purchase you can return it to us within 14 days for an exchange or refund. More info.
Assistance
Contact us via email at [email protected].