Bikini or one-piece? Chic swimwear brand Lido is great at both
Good swimwear is essential to a good vacation. The right costume can help you make waves on the beach, and do all the style talking while you lie by the pool.
That's why, at the beginning of summer, we joined forces with Daria Stankiewicz of independent swimwear label Lido to launch an ISSIMO x Lido collection of really great swimsuits and bikinis. The inspiration behind it? Two unmissable Italian summer drinks: the Aperol Spritz and the Negroni. Mixing (literally) plunging necklines and flattering silhouettes with the cocktails' defining hues, the pieces are an ode to holidays and Italianità, packed with sass and dolce vita vibes.
We sat down with Daria to talk about the collab, and hear more about her Venice-based brand, which is rigorously made in Italy with the most luxurious of Italian lycra.
Read on, shop the line, and see you on the beach!
Ciao Daria! Tell us about Lido. When did you launch it?
Ciao! I founded Lido in 2016, with the goal of creating basic swimwear with an independent identity and telling stories about summer – especially Italian summer.
Where are the swimsuits made?
We make all our costumes in Northern Italy, working mainly with a couple of artisan workshops specialised in the production of swimwear.  I am very happy with the relationship I have with them, and I would not change this part of my work for anything in the world. I think the quality of a product (any product) is very important, and it's a fundamental aspect of Lido.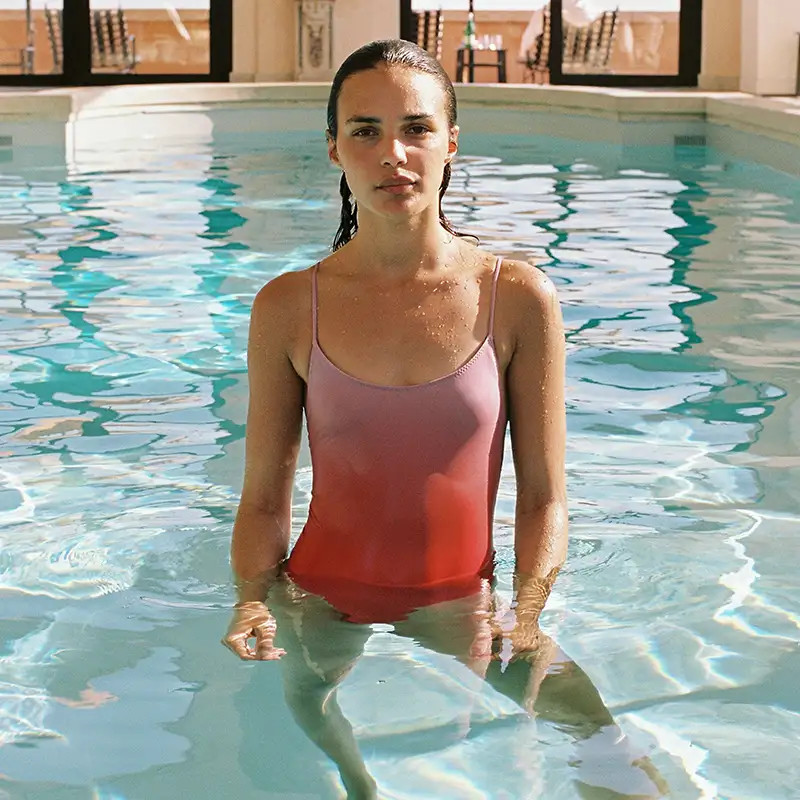 What inspires your designs?
My main source of inspiration has always been Lido, a barrier island in the Venetian Lagoon that's part of Venice. It was Europe's first beach town resort, with organised beach establishments that were referred to as Lidos. The term later became used all over Italy to indicate a beach.
Do you have a favourite Lido?
I have three! One is the original Venice Lido, and the beach of the Hotel Excelsior in particular. The second is Pollara Beach in Salina, one of the Aeolian islands. The third, of course, is the beach at Il Pellicano.
How was collaborating with ISSIMO?
Teaming up with ISSIMO was just very natural. What we both do best is tell stories about holidays in Italy. It was a perfect match.
The collection in three words:
Fresh, fun, and carefree.
Is there a model from the collab you particularly love?
The Venti Negroni! Besides the fact that it's fun, I think its rich colours are suitable for all skin types. The tones also remind me of a summer sunset.
What are the key qualities of a good swimsuit?
Comfort, the ability to dry fast, and confidence: it has to make you feel good.
Besides beachwear…Aperol Spritz o Negroni?
What's never missing from your beach bag?
Water! It's important to stay hydrated. Also, sunscreen, sunglasses, an ISSIMO beach towel and a Lido swimsuit.
Sorry, this product cannot be purchased.
This year I'll be going to Pantelleria, in Sicily. I can't wait!