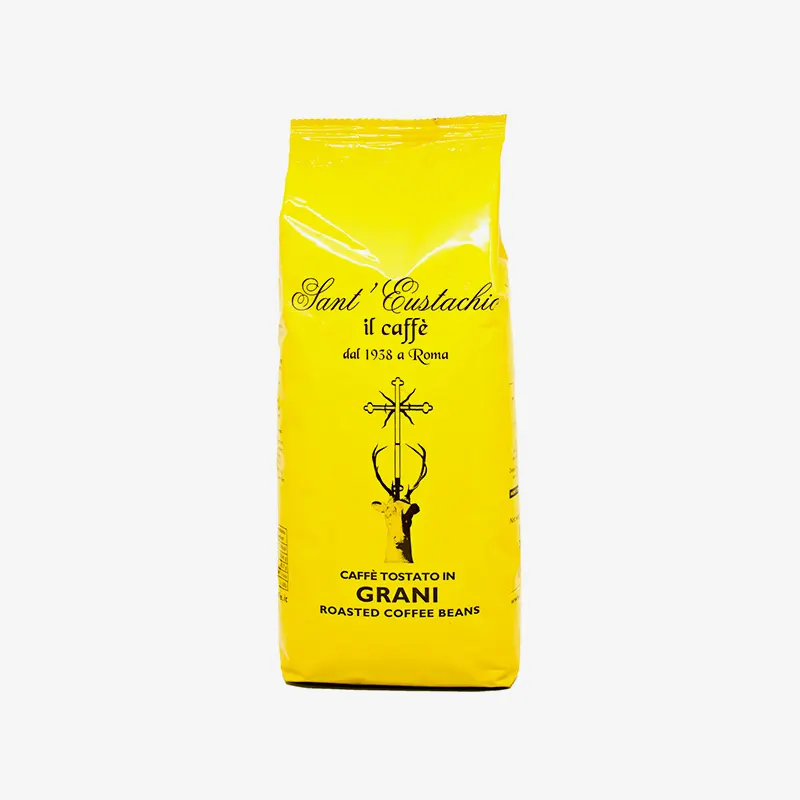 Sant'Eustachio Il Caffè Mix 1 kg In Grains
32,00€ Incl. VAT
Sant'Eustachio Il Caffè Mix 1 kg In Grains is the result of continuous research to ensure the highest quality. This is a 100% Arabica coffee characterized by a delicate, sweet and balanced aroma.
Please note: FOOD PRODUCTS ARE NOT EXCHANGEABLE AND NOT REFUNDABLE
Email me when back in stock
More Information
1 kg vacuum packed coffee beans.
To grind at home in order to always taste a fresh coffee.
Shipping, Duties and Returns
Informations
Shipping
We currently offer free shipping worldwide on most orders over €400. Import duties and taxes may be applied at destination. Consult our Shipping FAQ for more info.
Return & exchange
If you are not satisfied with your purchase you can return it to us within 14 days for an exchange or refund. More info.
Assistance
Contact us via email at [email protected].