Ask anyone who works in fashion, and they'll tell you that Robert Rabensteiner is a little bit of a legend. The stylist, fashion consultant, editor, talent scout and tastemaker extraordinaire has worked for some of the biggest publications and brands in the world – think L'Uomo Vogue, Moncler and Roberto Cavalli. He's one of the most influential names in the industry, a fixture of the style circuit, and, as it happens, one of Marie-Louise's very best friends.
So it came naturally to reach out and ask if he'd be interested in doing a little favourites of the month for us – a selection of the products he loves the most from our site.
And while we were at it, we thought we'd also quiz him on his city, Milan. Who better than him to recommend a few cool places in Italy's capital of style, right?
So here's our Q&A with Robert. Read on, take note, and get browsing the items he picked for us. As he'll tell you, they're all very much worth adding to your home and closet.
In a nutshell, for those who don't know you – tell us about your career!
RR: I started as an artist – I was an art history student – landing a job as a stylist at Vogue Gioelli almost three decades ago. From there on, I stayed within the Conde Nast universe, working for Vogue Casa, L'Uomo Vogue and Vogue Italia, and collaborating with some of the biggest photographers of the time – David Bailey, Peter Lindberg, Helmut Newton, just to name a few. I did celebrity shoots, fashion editorials, and travelled the world to capture beautiful images that could tell a story. Through the years, I've also consulted on the creative direction for a number of brands, and styled editorials for publications like Purple Fashion and T magazine. Fashion and photography are two of my biggest passions.
How would you describe your personal style?
R: Unique. I love mixing sartorial traditions with contemporary pieces – a classic tailored blazer with an eye-catching pair of trousers from an up-and-coming designer for instance, or Scholstal boxers with some funky Adidas socks. Let's say gentlemanly with a touch of eclecticism.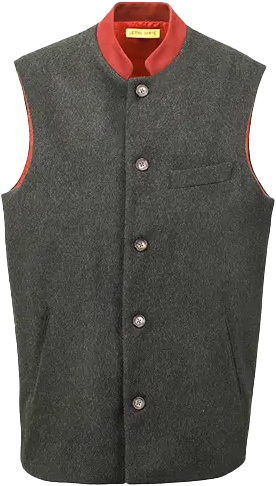 I love how casual-chic this is. A versatile piece for the wardrobe, both for the city or on a countryside weekend.
Do you have a style icon?
R: It really depends on the mood and the moment. I love many of the greatest actors of the past, but I also find some fashion influencers on Instagram to be inspiring these days. Style is ever-changing.
R: What doesn't! People, art, movies, books, magazines, my travels. Inspiration is everywhere you look.
Is there a fashion item you can't leave without?
R: Hats, sunglasses, and interesting shoes.

I am a sunglasses enthusiast, so I have to include these on the list. I like how edgy and sophisticated they are. A fantastic collaboration.
Let's talk about Milan. How would you describe it?
R: Compact – even small compared to say London or Paris – but with a global outlook. It's Italy's most European city.
R: My own, Brera. I can never tire of its boho-chic vibes.
Another great home selection from ISSIMO. They are sleek, attention-grabbing, yet subtle in their beauty.
Fun, elegant, timeless. They're the perfect addition to a stylish home, and a great talking point when you're entertaining at home.
R: La Latteria in Brera. Family-run, always delicious. Maria the owner knows me, and I could easily go for lunch and dinner on the same day. If you go too, order the spaghetti al limone.
"Smells great, looks sleek. All you want from a candle, really. A clever homage to Italy".
R: Bar Basso. It's an iconic place for its signature Negroni Sbagliatos, but also the ambience. Can't miss it if you visit Milan.
I think this is a fantastic centrotavola, and a design item to treasure.
R: Ottica Veneta for its vintage sunglasses, Prada because it's timeless and bespoke boutique Antonioli for its selection of avant garde designers and exclusive luxury brands.
R: It'd start with a visit to Fondazione Prada, even just for its architecture. Lunch is at La Latteria, then a stroll through the city centre to check out a few stores and boutiques, and a coffee break at Sant'Ambroeus on Corso Giacomo Matteotti – an institution for pastries and chocolates. If I'm in the mood, I might even do aperitivo there. Afterwards, I'd wrap up the day with a movie at the Palazzo del Cinema.