Stripes are our signature Pelli motif – and the most fun way to bring our hotels home
Stripes are one of the oldest style statements there are. Cool and fun, versatile and bold, they inject everything from clothes to accessories and home furnishings with an easy-going attitude, making them the perfect summer print.
It's no surprise the three Pellicano hotels – Mezzatorre,La Posta Vecchia   and Hotel Il Pellicano – have long made them part of their aesthetics. Stripes are iconic, attention-grabbing, and, to us, scream Pelli vibes wherever they are.
We like to think of them as the chicest souvenir you can bring back from our three slices of paradise. Add a striped pattern to your living space and voila, you'll be immediately transported to the sun-kissed shores of Ischia, Palo Laziale and Porto Ercole.
But don't just take our word for it. Instead, take a look at our curated selection of stripe-centred items, pick a few, and pretend you're lounging by the pool with us.
Made by Italian artisans exclusively for Hotel Il Pellicano, our Pine Cone Lamp blends a classic ceramic pine coin from southern Italy with the iconic white-and-yellow stripes of Il Pellicano. Elegant yet unpretentious, it's the sunniest addition to any interiors, guaranteed to bring a touch of Pelli summertime year-round.
Enhance your coffee table décor with our Il Pellicano Change Tray – a vivid work of art that embraces Il Pellicano's long standing love affair with stripes. Doubling up as a decorative home accessory, it's perfect as an empty-pockets, or simply to add a little glamour to any room.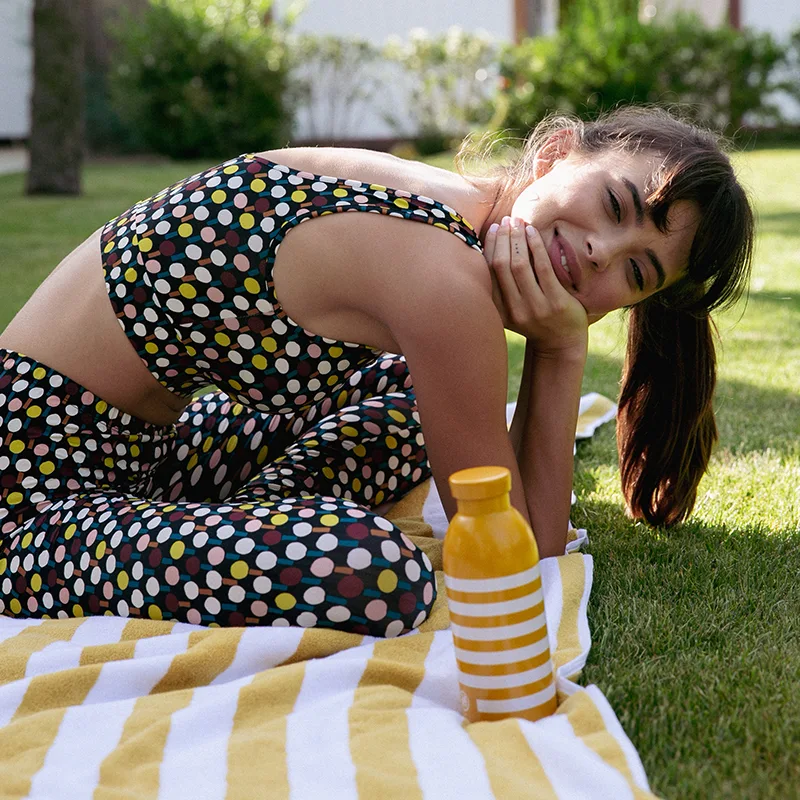 ISSIMO x 24 Bottles Clima Yellow Water Bottle
This reusable water bottle combines the Pelli-world's joyful aesthetic with 24 Bottles' sleek design ethos, for an unprecedented drinking experience. Carry it with you wherever you go and you'll feel like drinking sunshine straight from the shores of the Argentario Coast.
Inspired by the colours of Mezzatorre, this hand-rolled scarf exudes Ischia cool without trying too hard. Effortless, understated and oh-so chic, it's Mezzatorre in accessory form.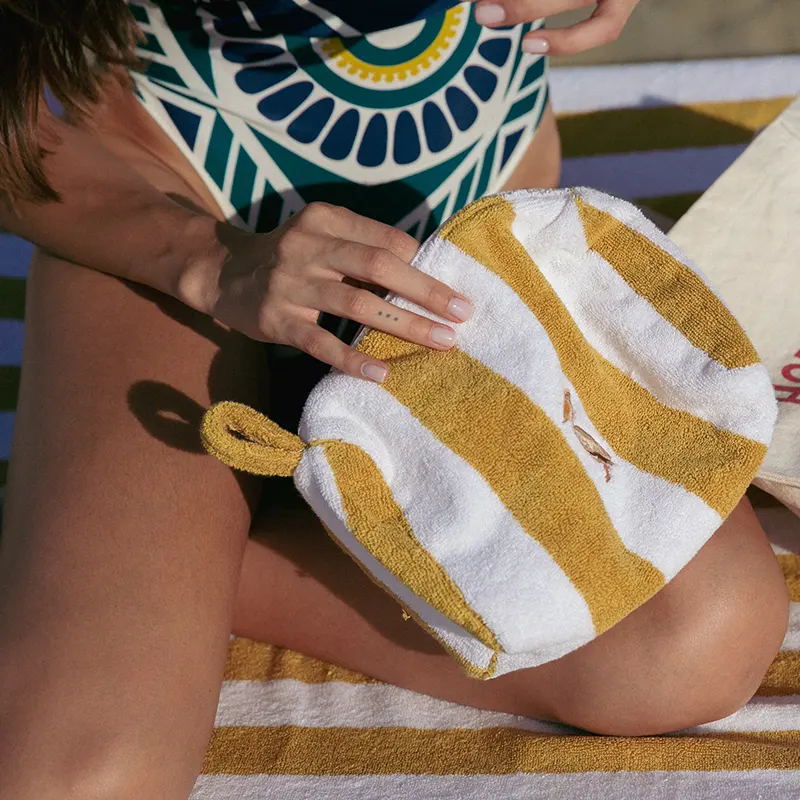 Made exclusively for ISSIMO and featuring our iconic white-and-yellow stripes and beautiful Pelican embroidery, this pouch is one of the best mementos you could bring back from our hotels. Compact, practical and always chic, it's ideal for keeping your essentials organised in style.
ISSIMO x Poldo Yellow Stripes Dog Bed
Because even Fido deserves to be comfortable and stylish! Not only is this stand-out essential for your four-legged friends made of high-strength technical fabric, it is also dressed in Hotel Il Pellicano's signature print – a happy white-and-yellow pattern that evokes the property's plush sunbeds.