The heel of our boot-shaped country, Puglia is a treasure trove of cultural and natural wonders – and the perfect summer getaway
Puglia is having a moment. Long overshadowed by more famous Italian regions like Tuscany, Campania and  Sicily, over the past few years the heel of the boot has turned into a destination in its own right, and the place everyone – ourselves included – want to be in the summer (though, hey, the rest of the country is also pretty great).
Its appeal is easy to understand: from ancient towns to baroque churches, boundless olive groves and pristine blue waters – plus seriously delicious local food – this southern haven has something for everyone. Need more specifics? Then read on. We've rounded up just some of the reasons we're heading to Puglia right now – and why you should, too.
The Maldives of Salento – And a Whole Lot of Other Beautiful Beaches
The number of stunning beaches in Puglia could fill the pages of a book. There's Punta Suina with its incredibly turquoise waters, near the town of Gallipoli on the Ionian coast. La Baia dei Turchi, between Otranto and Alimini Lakes, which can only be reached by foot and is protected by FAI (the Fondo Ambiente Italiano). Punta Prosciutto, only a short drive from Porto Cesareo, a stretch of powder-like sand and crystalline waters that's as pretty as it sounds.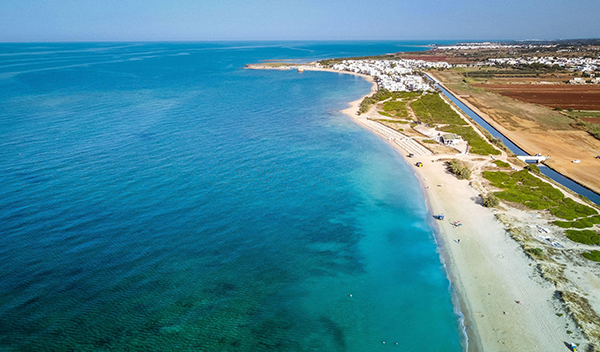 Our favourite, though, might be Pescoluse, aka the Maldives of Salento. Spread over almost 5 kilometres, some 15 minutes from Puglia's southernmost tip (that would be Santa Maria di Leuca), this stunner boasts sandy dunes and shallow, impossibly clear waters, lush vegetation and a smattering of cool beach clubs to lounge at. It's all a perfect beach should be.
Alberobello and the Trulli
One thing you'll only find in Puglia? Trulli. Traditional structures made from local limestone; these conical-roofed houses are found scattered across the Itria Valley in the heart of the region, and are very much a reason to visit (if only because you'll think you've arrived in a fantasy land). The largest concentration is in the town of Alberobello, a UNESCO World Heritage Site that counts some 1500 beehive-shaped trulli dating to the 15th century. Get lost among them, then head to the surrounding countryside, where more rural trulli (and fewer tourist crowds) await.
A Baroque masterpiece of a city, Lecce is spectacular. Built in cream-coloured limestone, it features charming 17th-century palazzi opening onto even more charming piazze, and a series of lavishly ornate churches representative of the barocco leccese (Lecce baroque), an expressive and highly decorative incarnation of the genre. Because of this architectural splendour, many have called it the 'Florence of the South' – though we think the comparison is somewhat unnecessary: the city has a way to enchant you that's completely its own.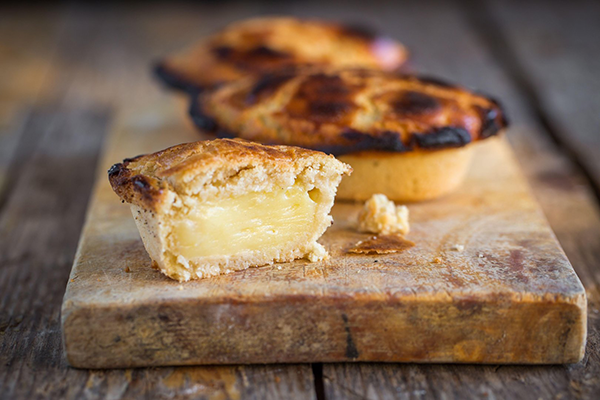 Top tip: Make sure to stop at Caffè Alvino for a classic pasticciotto, a typical custard-filled pastry. Yes, it's a bit of a touristy spot, but their sweet treats are excellent – and the best way to start the day or recharge mid-afternoon (especially if paired with a caffè leccese, aka, coffee with ice and almond milk. Delicious!).
Ok, Italy has lots of amazing small towns. But those you'll find in Puglia will win you over for their mix of Mediterranean colours and ultra-picturesque surroundings, white-washed architecture and quaint atmosphere.
Take Cisternino in the Itria Valley, one of Italy's most beautiful borghi. A tumble of narrow streets and pretty houses surrounded by rolling hills, it's a small, picture-perfect old town whose centre has remained virtually intact for centuries. Ostuni, another jewel of the Itria Valley, is equally stunning. Perched strategically atop a hill above an olive-carpeted plateau, it's known as 'La Città Bianca' (The White City) for its whitewashed houses, which seem to be out of a Greek island. Then there's Polignano a Mare, an otherworldly gem on the coast that sits on a 20-metre-high limestone cliff above the crystal clear waters of the Adriatic – perhaps one of the most photographed corners of Puglia.  The region's villages are not just worth the trip: they are tangible proof of Italy's endless riches.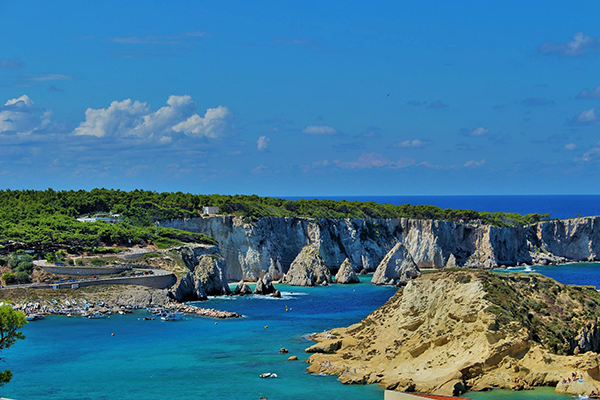 Looking for more than fabulous beaches and out-of-this-world-pretty towns? Then consider Gargano National Park, Puglia's green lung. Extending on the region's northerly side, this pristine swathe of protected land and sea covers more than 120,000 hectares, and it's well worth exploring for its ancient forests, grottos, and islands. You can hike, go mountain-biking or simply walk along the many wildlife trails, but also explore sleepy mediaeval towns and historic sites (beach lovers, fret not: there's plenty of great sunbathing spots here too).
Gargano is an unspoiled oasis that's still fairly unexplored – which is why you should plan to visit now.