Marie-Louise's favourites of the month
A classic Italian breakfast is by far one of the best ways to start the morning, especially on a crisp autumn day. The easiest way to pull it together? Our ISSIMO x La Colazione Italiana Box. A moka pot in our Il Pellicano yellow, delicious Krumiri cookies and artisanal Giamaica Caffe. Buongiorno!
Autumn in Rome is the perfect time to stroll around – best if with my pup Julien. He loves it when we head to the Lungotevere for a long walk, and I love dressing him up a little with our ISSIMO x Poldo Yellow Portofino Collar, the perfect accessory to turn him into the neighbourhood's most stylish dog.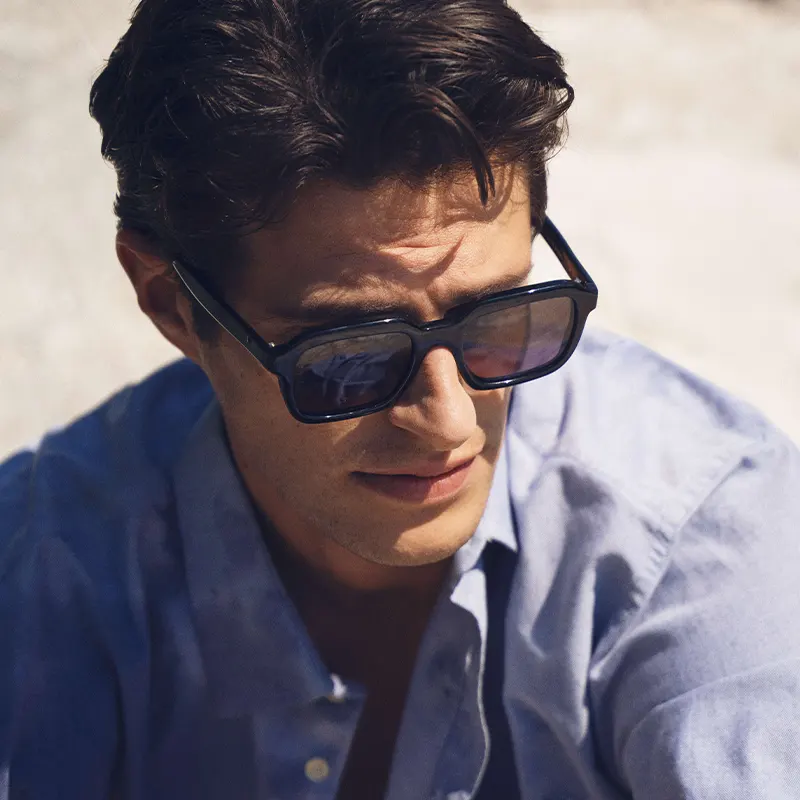 Rome – and the rest of Italy – still gets plenty of sunshine these days, meaning sunglasses aren't just a wise choice, they're a must. Of course, I'm all about our ISSIMO x L.G.R. Marcello frames – bold lines, sharp proportions and a super strong character that transcends the passage of time. ChicISSIMO.
Filippa Velvet Dress Navy and Mustard
This Velvet Dress by bespoke tailoring company Le Tre Sarte keeps me warm, cheers me up and exudes timeless style. It's perfect autumn fashion, and the ideal piece to wear on those casual fall passeggiate