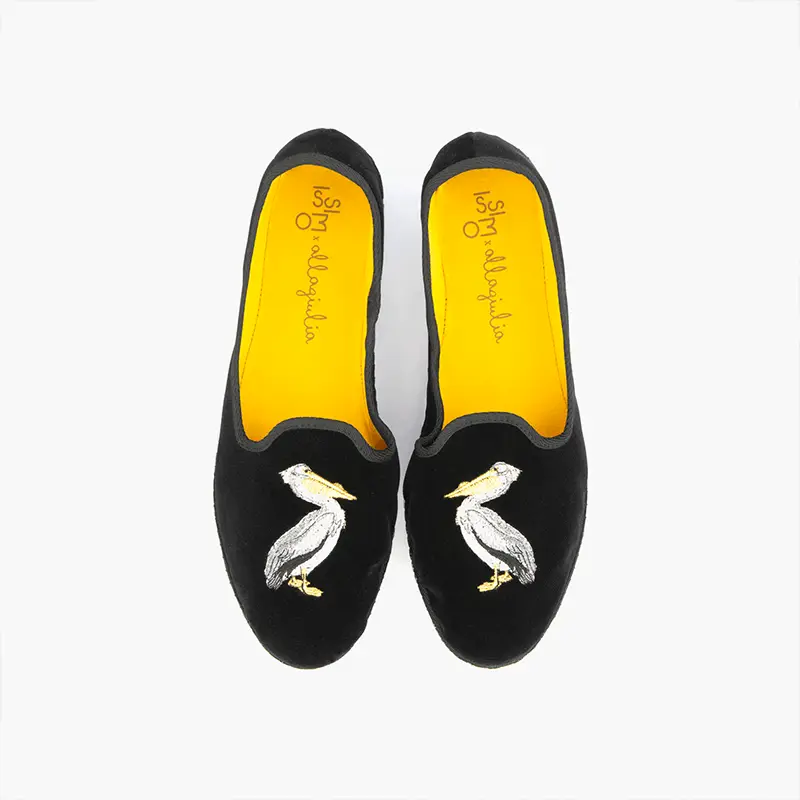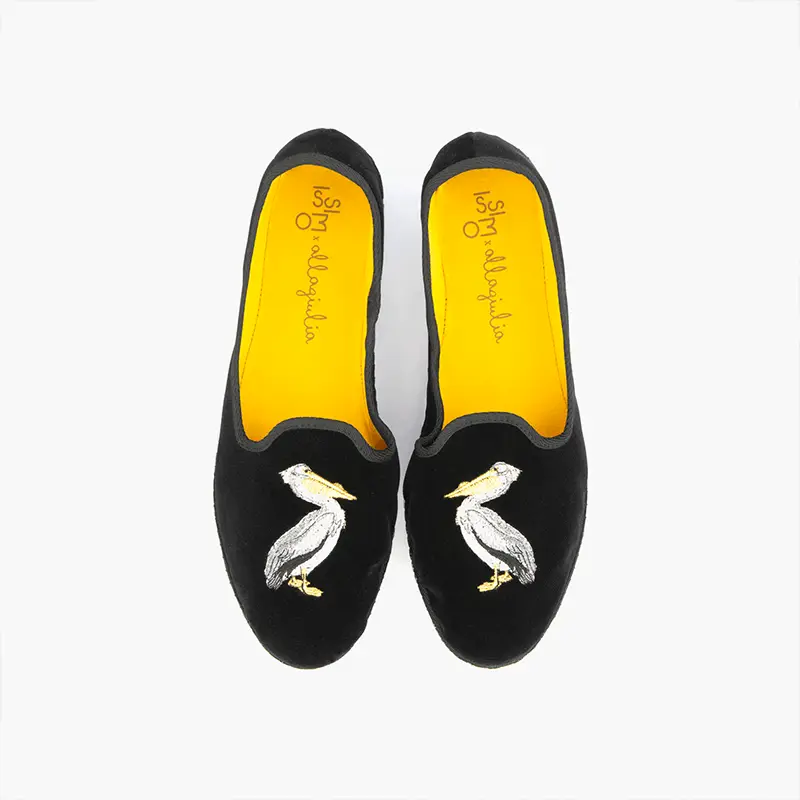 ISSIMO X Allagiulia Artisanal Black Velvet Loafers with Embroidery
195,00€ Incl. VAT
ISSIMO x Allagiulia Black velvet loafers with our iconic Pellicano embroidery.
The Friù loafer, or Friuliana, the loafers of the Venetians, are the symbol of the footwear tradition of Venice. Originally worn by gondoliers, friulane are entirely handcrafted by artisans in the northern region of Friuli Venezia Giulia, with rubber sole made from hand-stitched bicycle tires. The craftsmanship of the product, which follows the original technique of the Venetian tradition, is considered by us of great value, but can't guarantee homogeneity to the shoe. Compared to many other Friulane, this model is unisex and it has a reinforced sole which allows you to wear them in any occasion, both for leisure and for an elegant evening.
More Information
Colour: Black
Material: velvet cotton and cotton gros grain
Insole in mustard satin
Sole in regenerated bicycle tire, hypoallergenic and non-toxic
Entirely sewn by hand.
Shipping, Duties and Returns
Informations
Shipping
We currently offer free shipping worldwide on most orders over €400. Import duties and taxes may be applied at destination. Consult our Shipping FAQ for more info.
Return & exchange
If you are not satisfied with your purchase you can return it to us within 14 days for an exchange or refund. More info.
Assistance
Contact us via email at [email protected].