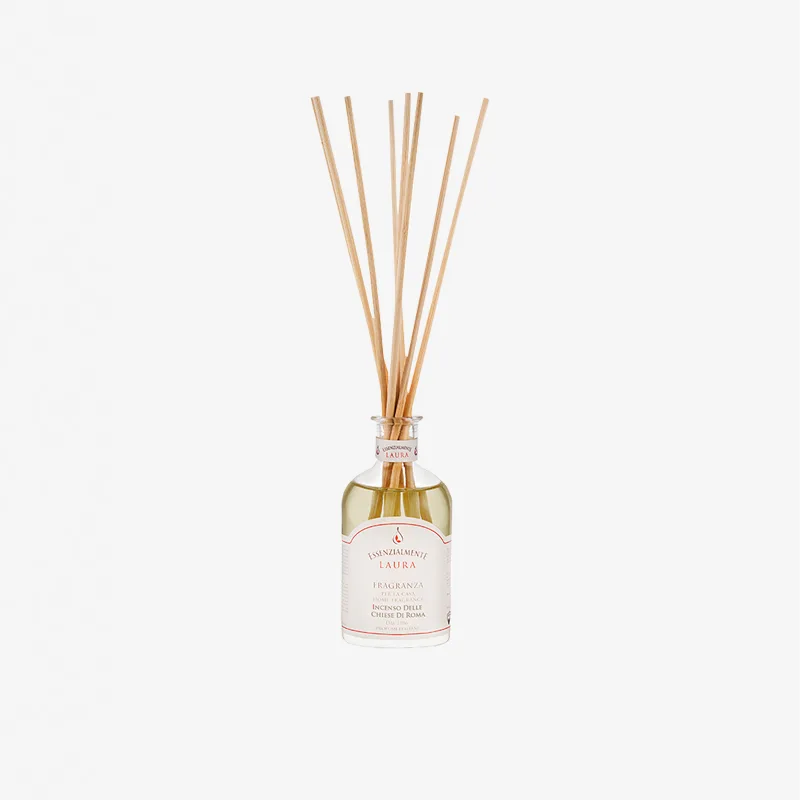 Essenzialmente Laura Incenso delle Chiese di Roma Room fragrance 100 ml
33,00€ Incl. VAT
SHIPMENTS WIIL BE DELAYED  –  Home fragrances are the pride of the "Essenzialmente Laura" collection by Laura Bosetti Tonatto: these products are the most natural and effective way to perfume rooms, maintaining a personal and elegant touch through a selection of unique fragrances. "Incenso delle Chiese di Roma" room fragrance with sticks 100 ml manifests the magical atmosphere present in Rome's churches. It is a universal instrument of liturgy, purification, meditation and healing, which dates back to the dawn of time.
More Information
3,38 fl.oz
CHARACTERISTICS: resinous, balsamic, woody, warm, amber-like and slightly acrid.
Sticks included.
Shipping, Duties and Returns
Informations
Shipping
We currently offer free shipping worldwide on most orders over €400. Import duties and taxes may be applied at destination. Consult our Shipping FAQ for more info.
Return & exchange
If you are not satisfied with your purchase you can return it to us within 14 days for an exchange or refund. More info.
Assistance
Contact us via email at [email protected].