How Italy Celebrates All Saints' Day
Anglo-Saxon countries have Halloween, Italy has Ognissanti (All Saints' Day). November 1 is a national holiday in the Bel Paese, originally established to celebrate – you guessed it – all the saints of the church.
It's a public festivity, meaning government offices, schools and the like are all off for the day, and it's followed by the Giorno dei Morti (All Souls' Day) on November 2 (not a public holiday!).
While there are no costumes or trick-or-treating involved – although the all-American Halloween has certainly seeped into Italian culture, and these days you will find carved pumpkins and spooky decorations across main cities and smaller towns alike – the festival comes with its own array of traditions, from specific foods and rituals that change from region to region. Also, just like Ferragosto  and other similar occasions, its history has evolved between the sacred and the profane, making it all the more interesting for its distinctive character.
Keen to discover more? We've rounded-up all you need to know about Ognissanti below.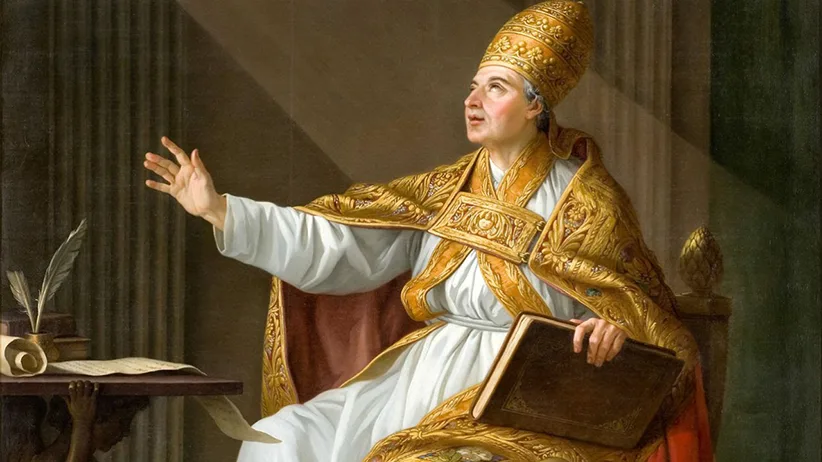 The earliest traces of Ognissanti date back to the 4th century A.D., aka the early days of Christianity, although it wasn't until the 8th century, that the festivity was officially incorporated in Italy's religious calendar. To thank for that was Pope Gregory III, who chose November 1 as the date to consecrate a chapel in St. Peter's to the relics "of the holy apostles and all the saints, martyrs and confessors."

Ever since then, Ognissanti has remained the day to honour all the main and minor figures of the Christian calendar (in Italy, every day is dedicated to a saint or martyr), as well as to prepare for All Souls' Day. It is considered a day of prayer – expect elderly signore to go to mass – but also, as with most things Italian, a day to come together over food.
Different regions, different customs
While Ognissanti has lost much of its religious clout, the traditions and beliefs around it offer a fascinating glimpse of Italy's layered cultural identity.
Go to Sicily, and people will tell you that on  the night between November 1 and 2 the dead bring sweets or gifts to children who have behaved well. In Basilicata, precisely in Matera, the departed are believed to come down to the city from the hills of the cemetery holding a lighted candle. In Campania, some families still leave a bucket of water out for the thirsty souls; while  Piedmontese set the table with extra settings for the spirits of their loved ones.
Ognissanti is Is Panixeddas, Is Animeddas, Su Mortu Su Mortu or even Su Prugadoriu in Sardinia, and sees children go from house to house asking for an offering for the dead (a Sardinian Halloween). There, the table is left untouched after dinner, to allow visiting souls to eat and rest.
The list could go on. 
The variety is testament to Italy's diversity and regional folklore, and proof that the country has a myriad of different facets even when it comes to a small holiday like Ognissanti.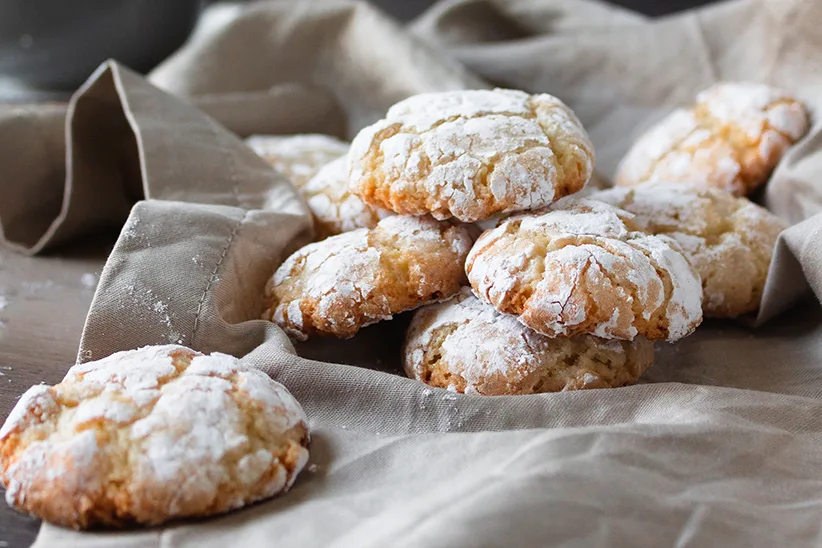 Also diverse? The foods made and eaten at Ognissanti. Travel from north to south and you'll find a plethora of symbolic dishes and sweets – they are mostly sweet – to mark the recurrence, because even when we're celebrating saints and departed ones, ensuring we have a sated belly remains paramount.
Rome does fave dei morti (beans of the dead) – beans were often eaten at funerary banquets during Roman times – which, contrary to expectations, have nothing to do with beans anymore but are actually biscuits, almost like a macaroon, made with almond meal or pine nuts.
In Lombardy and Tuscany you'll find pan dei morti (bread of the dead), which can be made with dried fruit such as figs or raisins, spices, cocoa and biscuits like amaretti.
Sicilians, as always, love to overdo it with their Martorana sweets made of almond paste; lu scacciu – a mixture of dried fruits made of toasted chickpeas, toasted pumpkin seeds, peanuts, toasted hazelnuts, pistachios – tetù, which are essentially chocolate spiced cookies; and ossa ri murtu (bones of the dead), white biscuits made with almond meal, spices and egg whites (more variations of these exist around Italy!).
There's more. Liguria likes to prepare bacilli (dried broad beans) and balletti (boiled chestnuts), while in Molise the main dish is sagne e jierv, which are white noodles seasoned with savoy cabbage.
Sounds better than just trick–or-treating candies, right