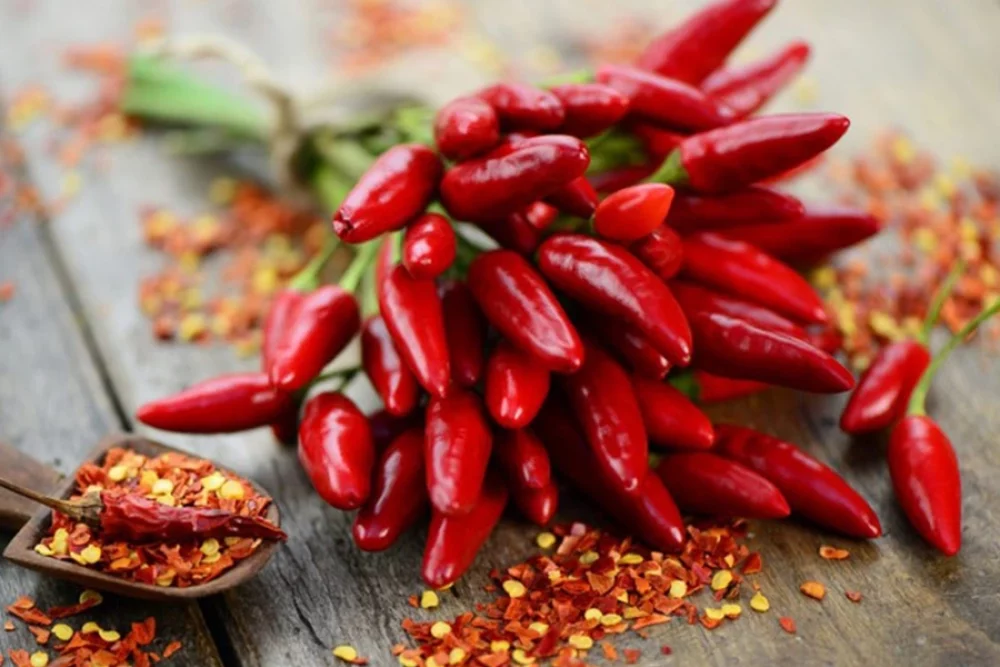 Make this at home to be immediately transported to Italy
Ah, summer in Italy! A time when the air is filled with the tantalising aroma of ripe tomatoes and the heat beckons us to embrace simplicity in our culinary endeavours. And what better way to do so than with a plate of spaghetti or short pasta dressed in a symphony of easy flavours? Enter the Bel Paese's quintessential summer dish: pasta with oil, tomatoes, garlic, and peperoncino, a heavenly creation that graces the tables of many Italian kitchens during the sweltering months.
Picture this: al dente strands of pasta, slicked with a luscious coating of extra virgin olive oil, perfectly complemented by the sun-kissed taste of tangy-and-sweet tomatoes. But wait, we're just getting started. In comes the aromatic dance of garlic, its seductive sizzle teasing the taste buds, while peperoncino, those fiery little flakes of joy, ignite the senses with a delightful kick.
It's a dish that exudes simplicity, yet bursts with complexity – a harmonious marriage of basic ingredients that results in culinary poetry.
Now, let's talk peperoncino, the fiery hero of this staple. You might be wondering, which variety of these feisty little flakes should one choose? Well, fear not, for the options are as varied as the regions of Italy.
There's the vibrant Calabrian peperoncino, known for its intense heat and fruity undertones, capable of transporting you to the sun-drenched shores of Southern Italy with every bite. Or perhaps you prefer the smoky allure of the Sicilian peperoncino, with its slightly milder disposition and a touch of aromatic complexity.
And that's just half the story.
For those seeking a tamer experience, the mellow yet flavourful peperoncino from Abruzzo might be just the ticket. Its subtle heat lends a gentle warmth to the dish without overpowering the other ingredients. And let's not forget the regional variations within Italy itself, where every nonna has her secret stash of homegrown peperoncino, each with its own unique character and potency.
In other words: Whether you're a heat seeker or a spice novice, there's a peperoncino out there just waiting to jazz up your plate of spaghetti (or short pasta, we're not biased. You choose whichever shape works best for you).
As the summer sun beats down, this dish offers a respite from elaborate preparations, allowing the flavours of the fresh ingredients to take centre stage. It's a classic that celebrates the bountiful produce of the season and pays homage to the Mediterranean diet, in which simplicity and quality reign supreme. Just as importantly, it's a king of convenience – no hours spent labouring over a hot stove or slaving away in the kitchen. With just a handful of items and a little culinary finesse, you can whip up a plate in no time.
So, whether you find yourself languishing on the Amalfi Coast, navigating the narrow streets of Rome, or simply yearning for a taste of Italian summer, this dish is a testament to the beauty of simplicity – a culinary embrace that transports you to the sun-drenched shores and vine-clad hills of Italy with each twirl of the fork.
So, roll up your sleeves, summon your inner Italian spirit, and prepare to embark on a flavour-packed journey that will have you craving seconds and thirds. Buon appetito!
ISSIMO's Guide to Italy's Peperoncini
Peperoncino Calabrese: Known as the king of heat, this peperoncino from Calabria is the superstar of spice. With its vibrant red colour and intense fiery flavour, it brings a powerful kick to any dish. Handle with care, or you might find yourself shouting "Aiuto!"
Neapolitan peperoncino (or O cerasiello): Hailing from the heart of Naples, this peperoncino adds a touch of volcanic heat to the city's beloved cuisine. It's a staple in Neapolitan pizzas, where its smoky and robust flavour balances perfectly with the tangy tomatoes and creamy mozzarella.
Sardinian peperoncino: From the sunny island of Sardinia comes this unique and flavourful peperoncino. It boasts a medium heat and a slightly fruity aroma, making it a delightful addition to seafood dishes and traditional Sardinian pasta recipes. It's like a taste of the Mediterranean sunshine in every bite.
Sicilian peperoncino: The land of The White Lotus is also home to this mighty pepperoncino, known for its versatility and complex flavour profile. It ranges from mild to extra hot, with hints of sweetness and a touch of smokiness. Whether in savoury sauces or spicy condiments, this peperoncino brings a taste of the sunny island to your table.
Apulian peperoncino: Puglia, the heel of Italy's boot, is famous for its rich agricultural heritage, and its peperoncino is no exception. With a moderate heat and a slightly fruity taste, it pairs beautifully with the region's abundant olive oil and fresh vegetables, offering a real taste of the rustic charm of Apulia.
Piedmontese peperoncino: In the land of truffles and fine wines, even the peperoncino takes on an air of sophistication. The peperoncino from Piedmont is known for its gentle heat and earthy flavour, making it a wonderful addition to rich meat dishes and hearty stews. It's the perfect partner for the region's famous Barolo wine.
The Easiest Recipe for Pasta with Tomatoes, Garlic, Oil and Peperoncino
320 g pasta, like spaghetti or maccheroni
2 cloves Fresh garlic
1 fresh chilli pepper
8 cherry tomatoes or a jar of Lazzari Tomato & Basil Sauce
Olive oil to taste
Salt to taste
Peel the garlic cloves and rinse them. Wash the chilli pepper and cut it in pieces. Also wash the cherry tomatoes if using and cut them into 4 halves.
Pour the water into a large pot and bring it to a boil. Add salt. Cook the pasta for the time indicated on the package, or a minute or two less if you want it al dente.
In the meantime, pour a generous glug of olive oil into a large frying pan. Sauté the garlic cloves gently in the oil with the chopped peperoncino, about 5 minutes. Add the cherry tomatoes (or the sauce) and sauté over high heat for about 5 minutes more. Season with salt.
Drain the spaghetti and plunge it into the pan, sautéing it for a few minutes, just long enough to flavour and season it perfectly. Enjoy!