All you need to know about the all-Italian festivals
In Italy, we have a saying that goes: "paese che vai, usanza che trovi" (essentially: "different countries, different customs"). When it comes to Italian sagre [SAH-greh], that same concept applies, though on a more hyper-focused level. You could easily say "regione che vai, sagra che trovi," (because every region has their own sagre). Or "borgo che vai, sagra che trovi" (small towns love their sagre).
Sagre are a quintessential part of the Bel Paese's cultural, gastronomic – more on this later – and social fabric. They are ubiquitous from north to south, wide-ranging in their themes, and always, always worth going to.
What exactly are sagre, you ask? Well, let us tell you. We've put together a little primer to all you need to know about this ItalianISSIMO tradition, plus four sagre worth discovering this fall. Ready to know more?
A sagra is a local festival, usually taking place to celebrate a saint patron or, more often, food (or both: Italy loves any holy-meets-heathen occasion). Like a lot of things in the boot-shaped country, its origins are fairly old, and tightly linked to the religious sphere: the word sagra derives in fact from the Latin "sacrum," meaning sacred.
In ancient Rome, sagre used to be held to celebrate different gods at different times of the year, and consisted of solemn processions that would always be followed by banquets in which all citizens took part.
With the advent of Christianity, some sagre began to be dedicated to the saints, while others took on connotations inspired by peasant life. Whether it was to mark harvest season or the arrival of warm weather, farmers and small-town people alike would use sagre as gregarious moments to pay their respect to the bounty of their lands, eat well, and be together.
It's from these latter customs that the modern-day sagre we so love have come to be.
Visit any sagra around the country today – which you could do, by the way: there's a sagra somewhere in Italy on any given weekend – and you'll partake in what's, above all, a food festival dedicated to one special product or the other across our many regions, and a collective street party for all to attend.
One Country, a Myriad Sagre
Exploring the world of
Italian sagre
means taking
a fascinating journey
into our
regional cultures, culinary traditions, and many, many products of the territory.
Mezzago in Brianza has a 
Sagra dell'Asparago Rosa
(that's a pink asparagus festival for you); Agrigento honours
the almond
, while the
Roman artichoke
is protagonist of the
Sagra del Carciofo Romanesco
in Ladispoli (if you visit, do stop by at
La Posta Vecchia
). Sometimes, a
sagra
is dedicated to
a specific local recipe
: take the
Sagra della Polenta
in the Tuscan village of Agnano; or the
Sagra dello Spaghetto dei Carbonai
in Umbria's Fratticiola Selvatica. Each festival spotlights ingredients, dishes and flavours in countless, sometimes unexpected ways, in what's
a display of gastronomic inventiveness
, Italy's
remarkable cooking repertoire
, and even more remarkable
ingeniousness
. There are tastings and local producers selling their goods, special menus and live demonstrations. BuonISSIMO right?
Four Autumn Sagre to Visit
Visiting Italy this fall? Excellent choice. Here are four sagre you should add to your travel plans. Make sure to visit them on an empty stomach – then stock up on their products, and shop some more here to make the ultimate gourmet Italian meal at home.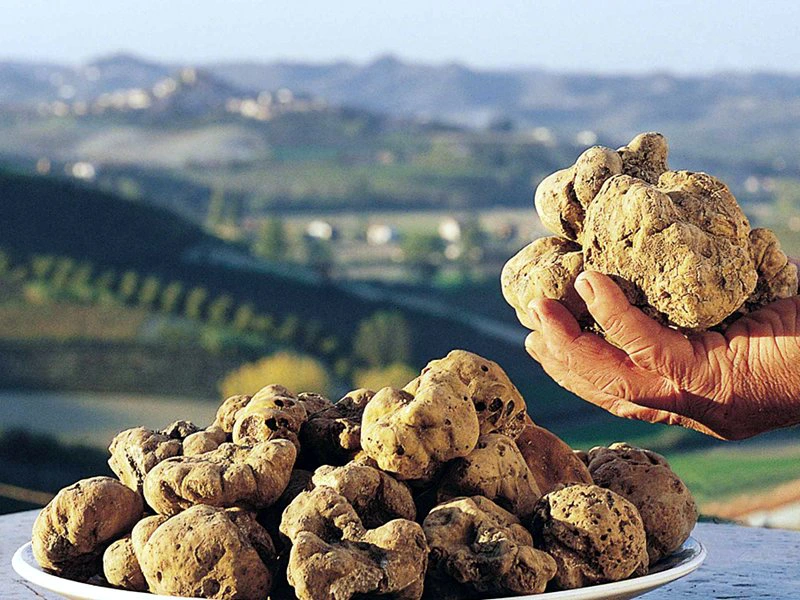 WHEN: September 1-25
Italy has a bunch of truffle festivals, of course, but if you're visiting in September, the Sagra del Tartufo in Girone, a short drive from Florence, should be on your radar. From local dishes to pizza, you'll try this sought-after delicacy in all its forms and shapes.
WHEN: October 29-30
One for the nut lovers out there, this festival  dedicated to all-things chestnuts in Roncegno Terme, in Trentino Alto-Adige's Valsugana region has a long, established tradition, and showcases local producers, recipes and more.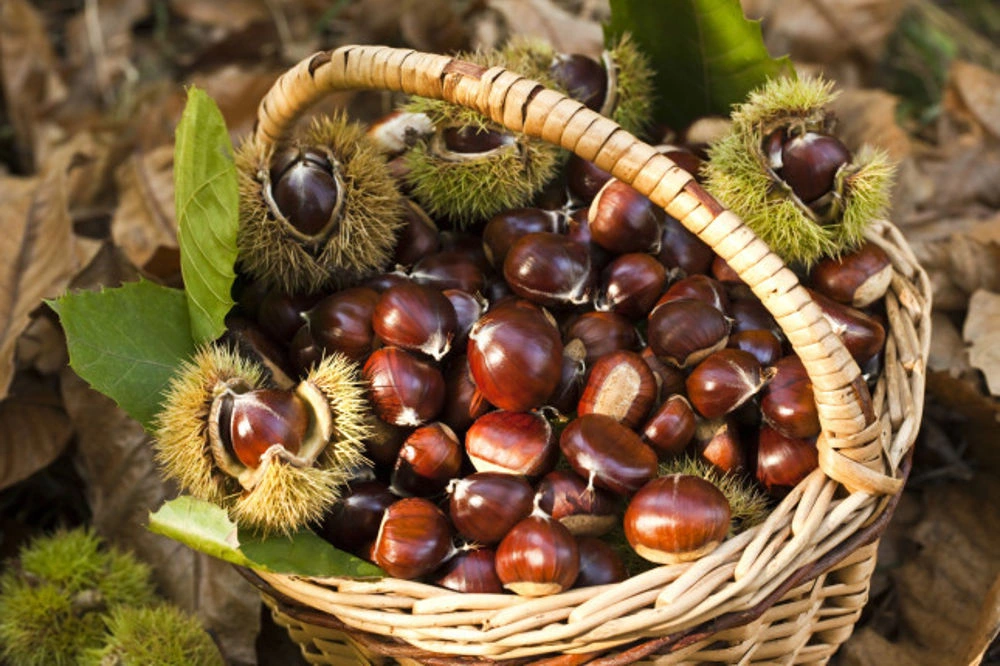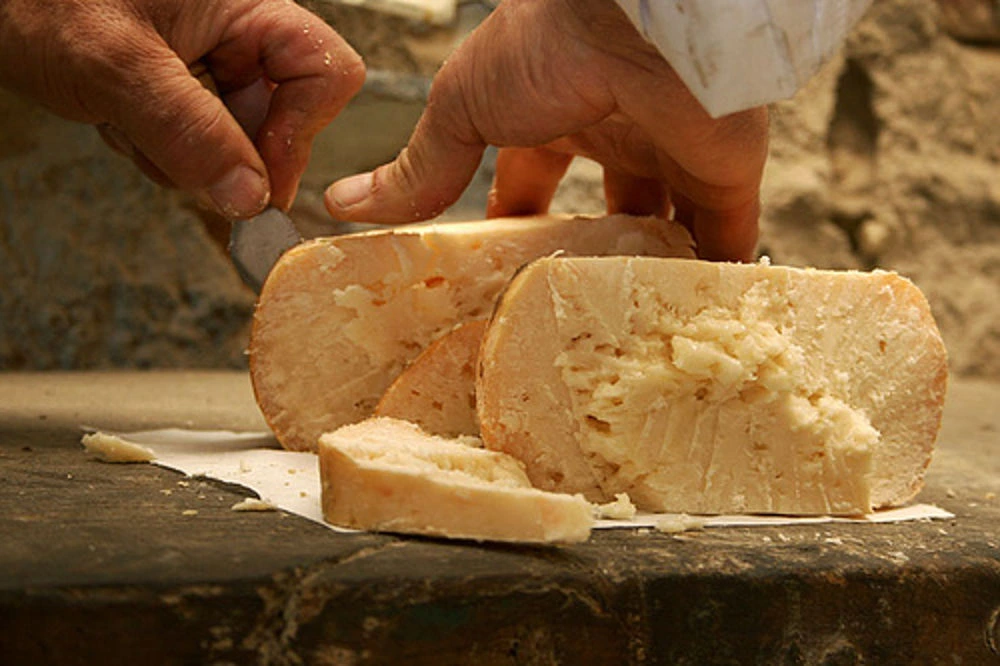 Fiera del Formaggio di Fossa
WHEN: November 20 and 27 November and December 4
Formaggio di Fossa is a cheese from Sogliano al Rubicone in the Emilia-Romagna  region. Its name, which literally means "cheese of the pit", is derived from the process of ripening the cheese in special pits dug in tuff rock. It's delicious, and this sagra celebrates it in all its forms. Expect lots and lots of tastings.
WHEN: Mid-December
The Sagra della Pettola in the Apulian town of Rutigliano spotlights, you guessed it, the pettola –  balls of very soft leavened dough, fried in hot oil, typical of Puglia during the festive season. Prepare to loosen up your belts.